Well, you did it again. Another amazing event. Your staff stepped up and exceeded your clients expectations. All is well with the world.
Now it is time to send the final invoice.
If you are like most organizations you follow a standard billing process that goes something like this.
Review the event charges
Make any necessary changes
Generate the invoice
Send the invoice to the customer
Collect and record payment
With all the event charges and services tied to your event in Mazévo it only makes sense that you should be able to handle the entire billing process without using separate systems.
This is why we are pleased to announce the new event billing functions in Mazévo. with these new functions you can efficiently manage all 5 steps of the billing process without relying on other departments in your organization or need any external accounting software.
Handling all the billing functions yourself without relying on other departments gives you the greatest control over the billing process. You can control how quickly invoices are sent, know immediately when payment is received and control when payments are recorded.
Mazévo Billing Components
Here is a brief description of the new billing functions in Mazévo
Create invoices
Allows you to pull a list of all events with charges that have not yet been invoiced. Each invoice can be "previewed" allowing you to review all charges.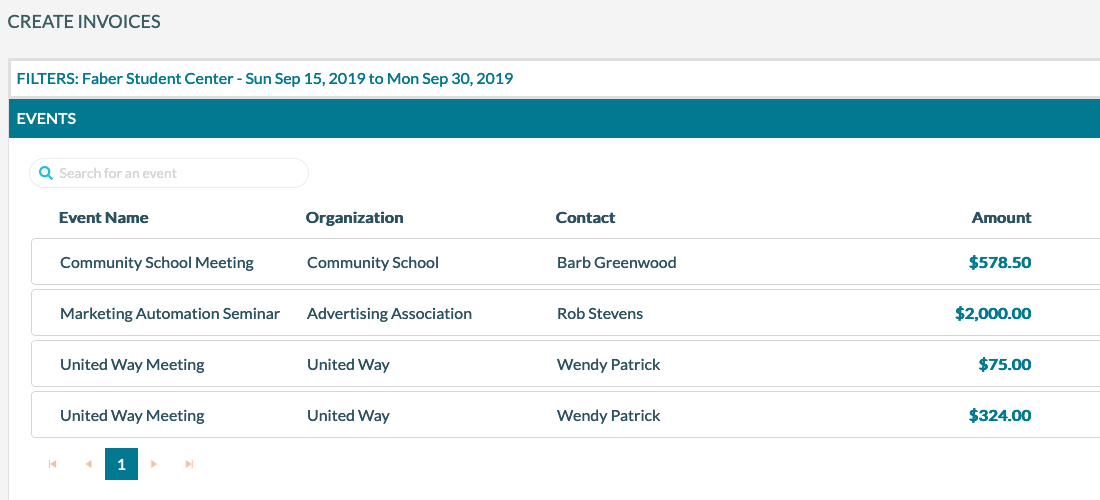 Once the charges are reviewed the final invoice can be "generated"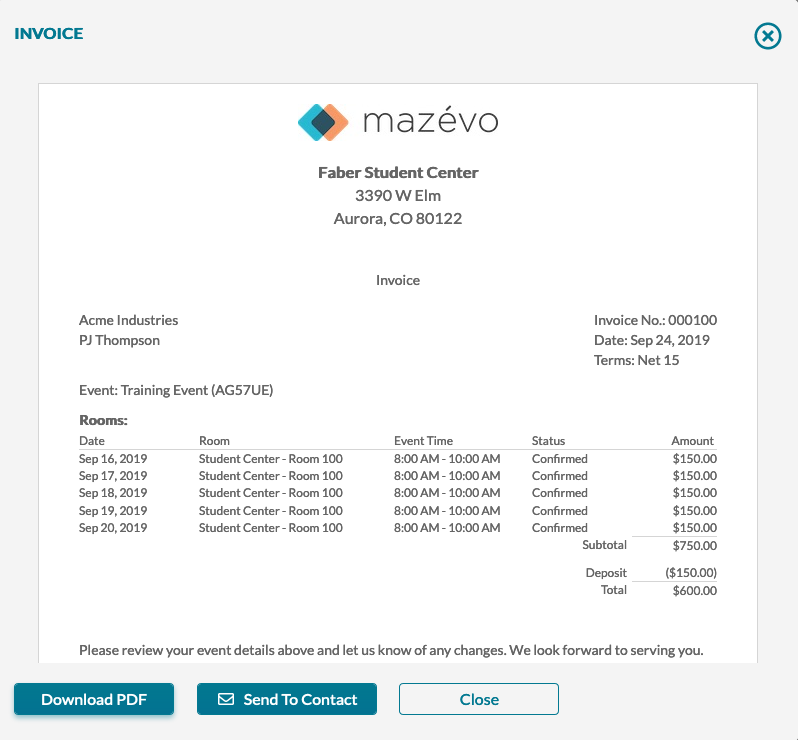 The invoice can be emailed to the customer by clicking the send to contact button.
Find Invoices and Payments
This function allows you to search for and view previously generated invoices. This is also where you enter payments

Invoicing Details Found on Events
This is where you can enter deposits for events and view invoices and payments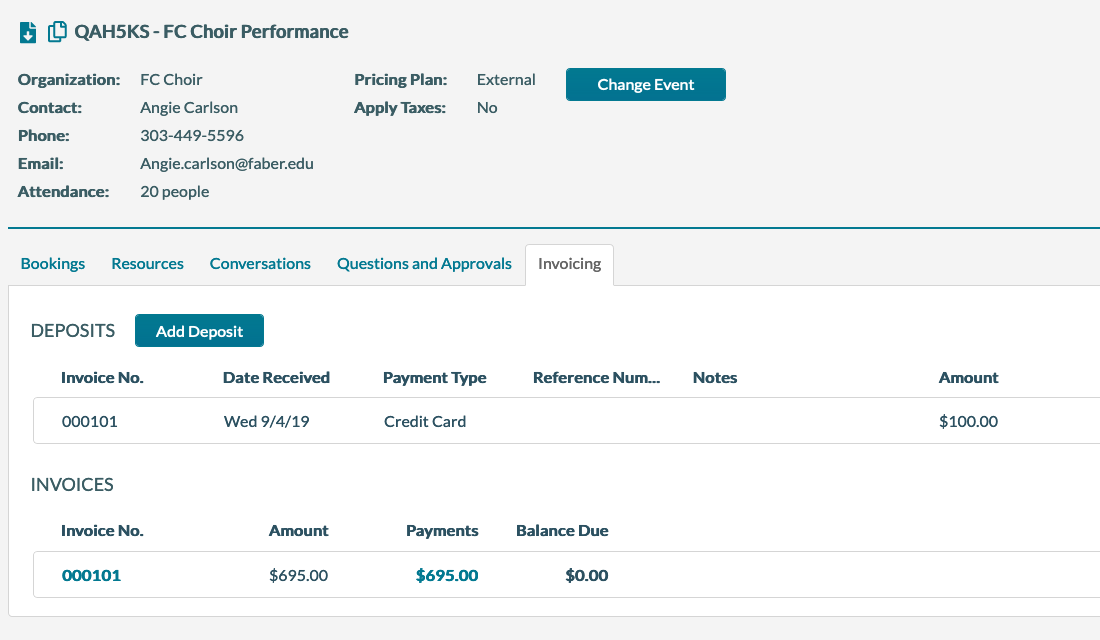 With the new Mazévo billing fucntions you can now manage all details of the event including billing in the same system. These features are now active in your system. If you don't see them or want to see a demo of how they work contact me at bryan@gomazevo.com.