"Be right there!" Sally yelled to the team she saw heading down the hall.
Sally was late again for the event services meeting. She just had to get one more email sent; then she could go to the meeting.
"Augh! Why does running these setup reports have to be so time-consuming!" thought Sally.
Sally was pulling up her scheduling system for what felt like the 100th time today to run the report the custodians used to set up the room. Once she generated the report, she then had to send it off to the custodial supervisor, who would then print and distribute it to his team.
Finally, Sally pressed the send button, gathered up her laptop, and hustled down the hall to the meeting she was late for.
Can you related to Sally's situation?
For many in event services, making sure that everyone gets the information they need is never-ending. Mazévo's Published Reports function allows your staff to generate the report they need when they need it quickly.
With published reports, you can set up the reports for your services staff then make that report available to the custodians so they can run it whenever they need it from wherever they are. No matter when they run it, the report will always include the latest information.
How it Works
First, decide what information you would like displayed on the report. Is this a daily report or a report you run for the week? Then you will choose the services to be shown.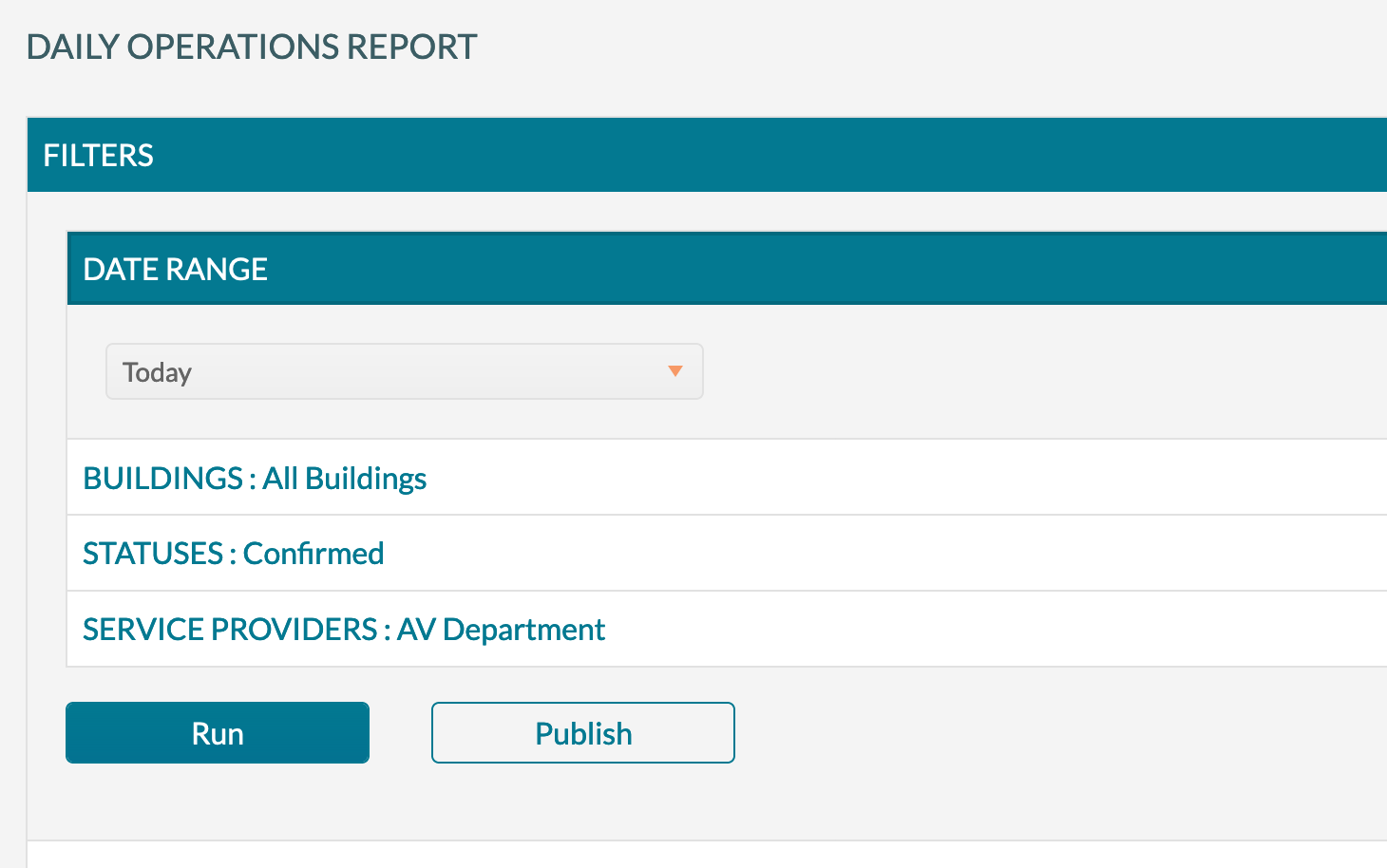 Next, publish the report. This will make it available to others on the team to run when they need it.
Now your event services staff can run this report anytime that they need the latest information.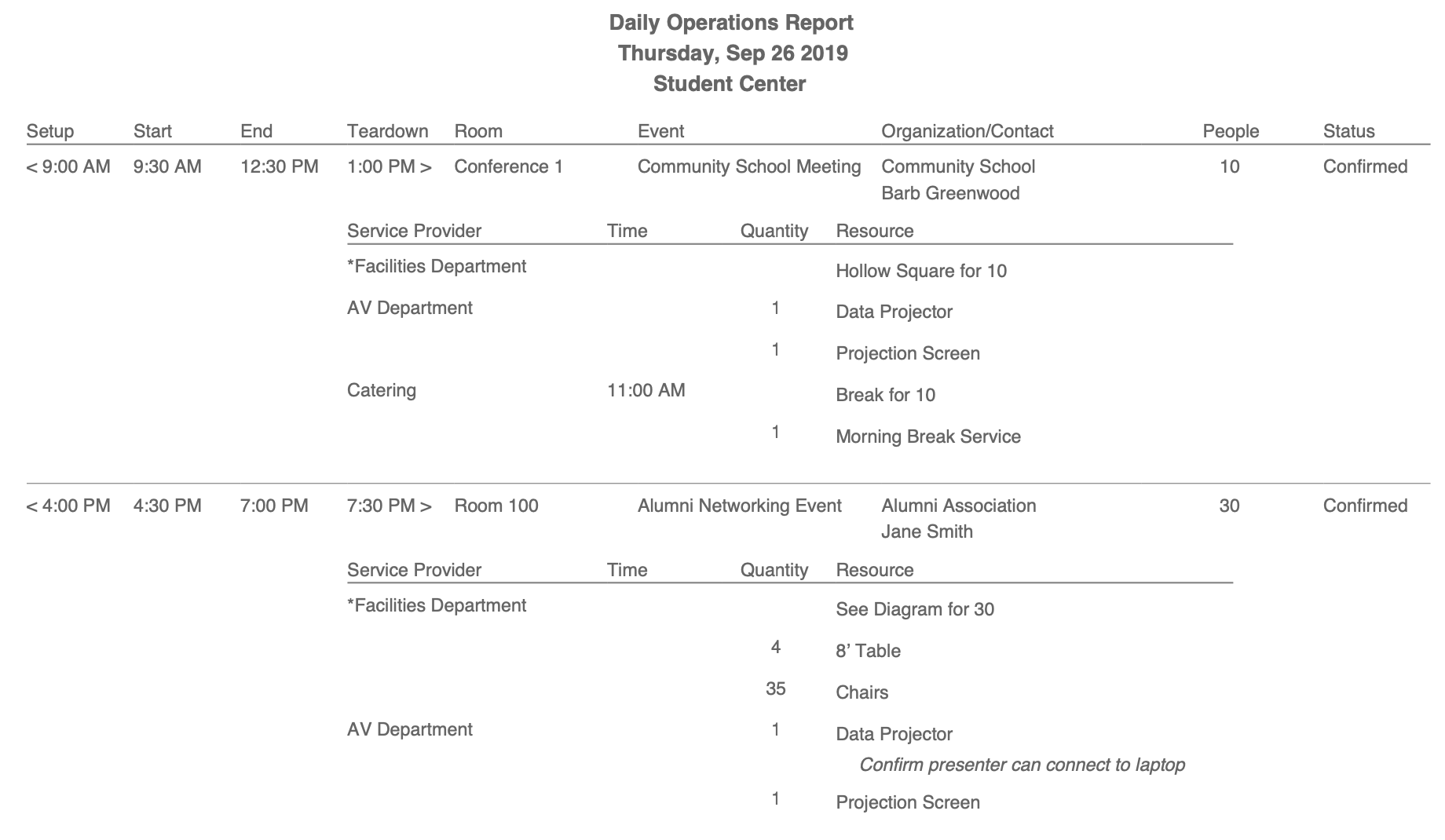 Works for Any Report
The publish function can be used for any of the standard reports in Mazévo.
Event Schedule
Daily Operations Report
Service Order Schedule
Room Cards
Resource Usage
Analytics
Resource Analytics
Sharing Published Reports
Your published reports are just a couple of clicks away from anyone that needs to view the document. You can control access to information by deciding which Mazévo users should have access to published reports. You can also choose to share a link with others who may not have a Mazévo login. Clicking the report's link will instantly display the report with the latest information.

To share a report, just click Email Link, and you can email a link to the document to any Mazévo user, including yourself. That user can then forward the link to their team for access to the report at any time.

By using published reports your staff will always have access to hard copy reports, with the latest information. They can also access this same information directly from their phone or tablet using Mazévo Mobile. With Mazevo Mobile there is no need to print the report as they can access the same information from their phone. Either way, you will know that everyone has access to what they need when they need it.
Editors Note: This post has been completely revamped and updated on 12/9/2020 to reflect new features and functions.