When you are managing loads of events on any given day, keeping up with all the details can quickly get overwhelming. This is especially true if you just want to quickly see which events require AV, catering, facilities setup or security.
Clicking into every event record to see this information can get tedious and take up valuable time.
Recently we added new service provider icons to Mazévo so you can see at a glance which events require services.
To setup the icons you must be an administrator. Just head over to service providers under configuration and click add service provider. You will be able to add a service provider and select one of the four icons or leave it at none.
Once you have the service providers and their icons set you will be able to quickly see in any list of events which occurrences have services attached.
Daily list of events:

Events with multiple occurences: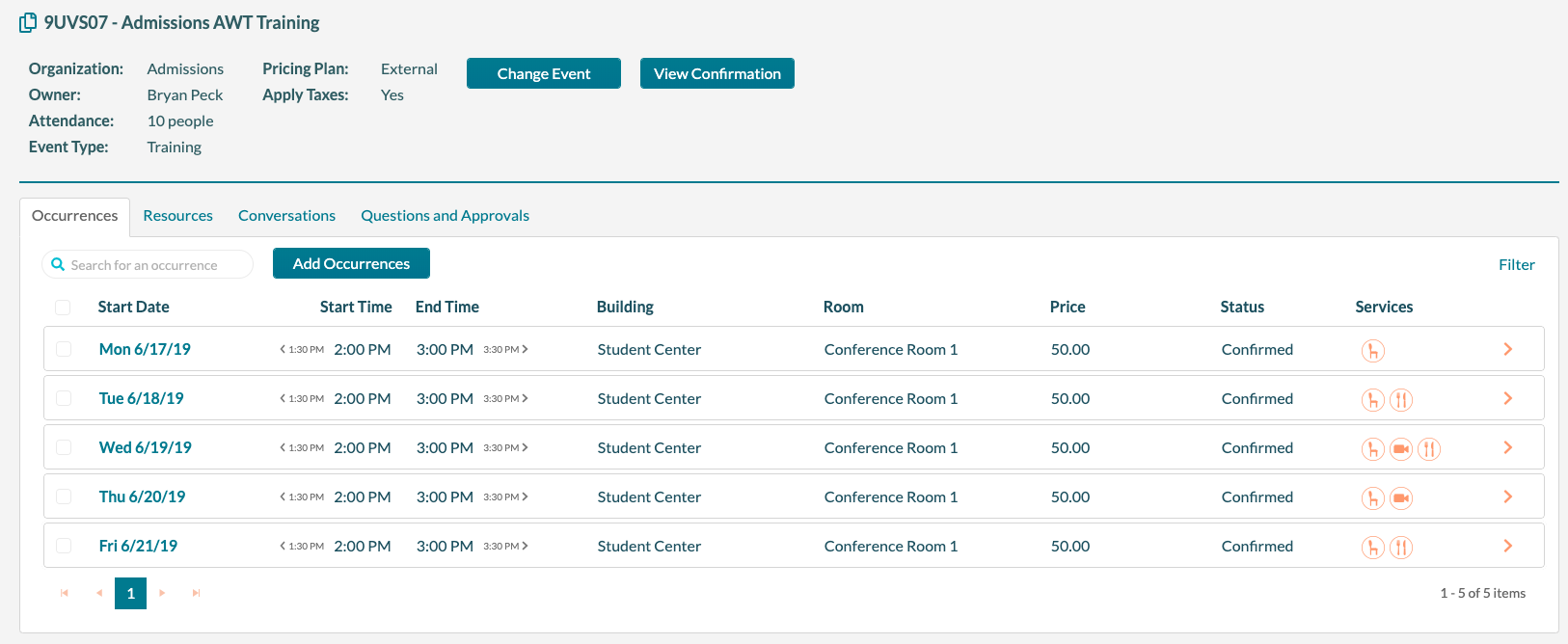 When using the Mazévo mobile app, service providers can see the same icons to tell them quickly which events require their services.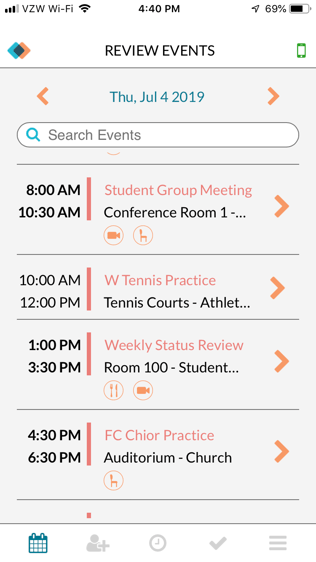 We hope this update allows you to get the information you need quickly with less clicks!