Cancel reasons can be used to categorize the various types booking cancellations. This information, once captured, can be used for reporting.
Overview
If cancel reasons are defined in the system, Event Planners will be prompted when for a reason when cancelling bookings in the system. Capturing the reason why a booking (or entire event) is cancelled can be useful when analyzing the overall operations of your business. Are you losing business to other event venues? Did your customer find your facility too expensive?
Examples of Cancel Reason's include:
Lack of Interest in Event
Lack of Funding
Too Expensive
To create a cancel reason:
Go to Settings > Cancel Reasons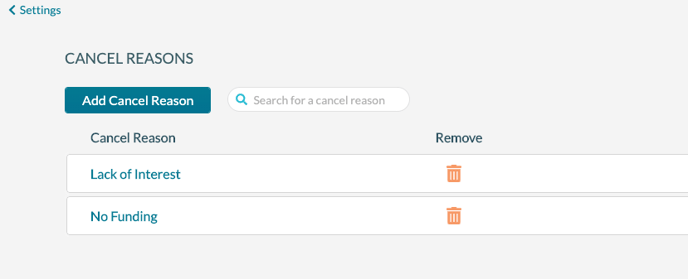 2. Click Add Cancel Reason, type the name, and click Save.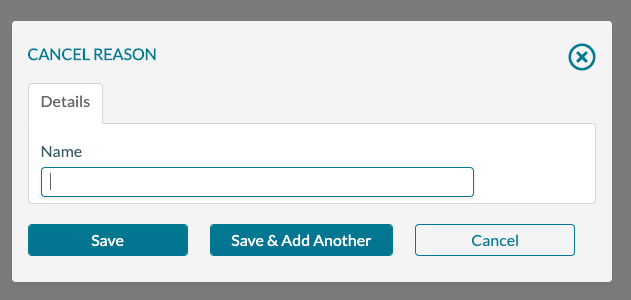 Cancelling a Booking
When there are cancel reasons defined in the system, when cancelling a booking, you will be prompted for the reason. See below: