The Event Calendar allows you to filter and view your events in a monthly calendar grid.
Filter
You can decide which events you want to see on the calendar using the filters below.
Building
Statuses
Organization
Room Type
Event Type
Service Provider
Contact Name
Event Name
Calendar View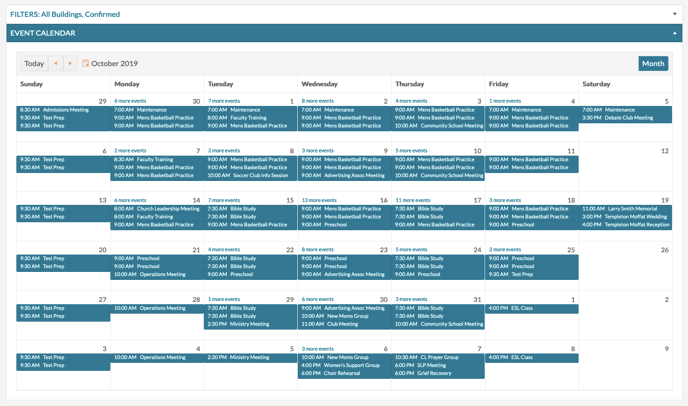 The calendar will always display the first three events on any day in the calendar grid.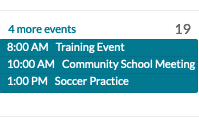 Clicking more events or the number 19 above will display a list containing all the events for the day. Clicking on an event name will display more information about the event.
Navigating the Monthly Calendar View

Today will always bring you back to the current month
The left and right arrows will move the month forward or backward one month at a time
Clicking the month name will allow you to jump forward or backwards by multiple months or years.
Printing the Calendar
You can download a PDF version of the calendar for printing by clicking the print button at the upper right. Note: The PDF will display exactly the same information as on the screen and will only display up to 3 events on a given day.