A room can be selected as shared when using the Add New Event process.
Sharing a room when creating a new event
1) Navigate to Main Menu > Add New Event.
2) Enter the Organization, Contact, and Attendance for the new event and press Next.
3) Enter the Time and Date(s) of the event and press Next.
4) Select the Building(s) to search for available rooms and press Find Rooms.

5) If the desired room is not shown on the Available Rooms tab, and the room has been marked as shareable, select the Shareable Rooms tab to view and select the room and press Next.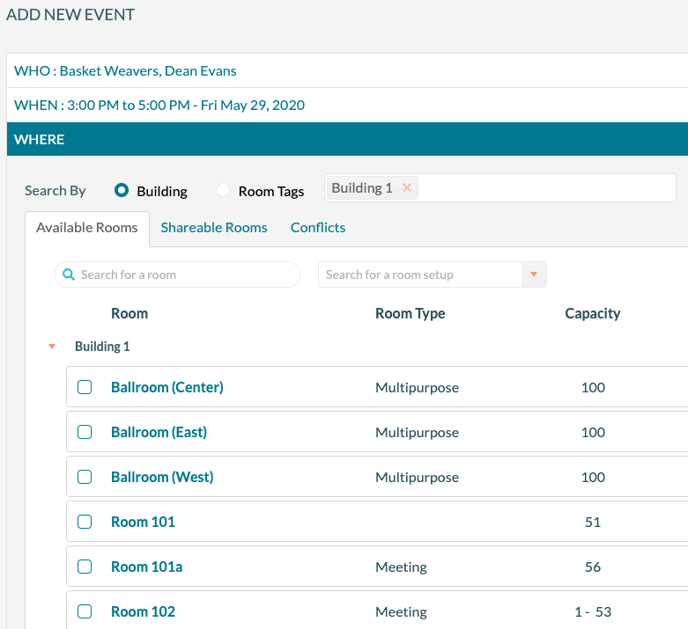 Shareable Rooms tab: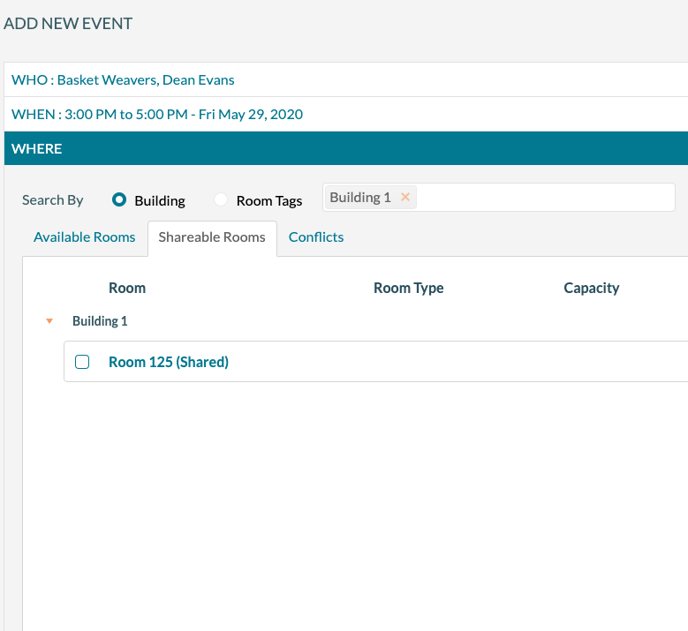 6) Complete the event by entering the event name and pricing details. Press Book Rooms to save the event.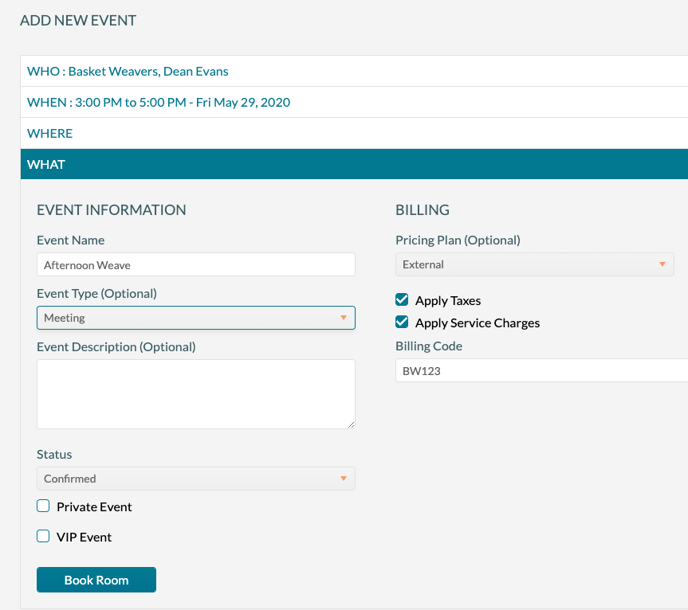 Normally, you will select a room from the Available Rooms tab.
Details on how to configure a room as shareable can be found here.