New Mazévo Course Importer
The new Mazévo Course Importer allows you to upload a list of academic courses from your student information system into Mazévo. This eliminates the need to manually enter your academic classes.
The course importer will automatically identify and flag any conflicts between courses and other classes or events. It will also identify any course "cross listings" where a course is listed two or more times in the SIS under different course numbers.
We also introduced a Find Courses tool that allows you to view all course information separate from your events.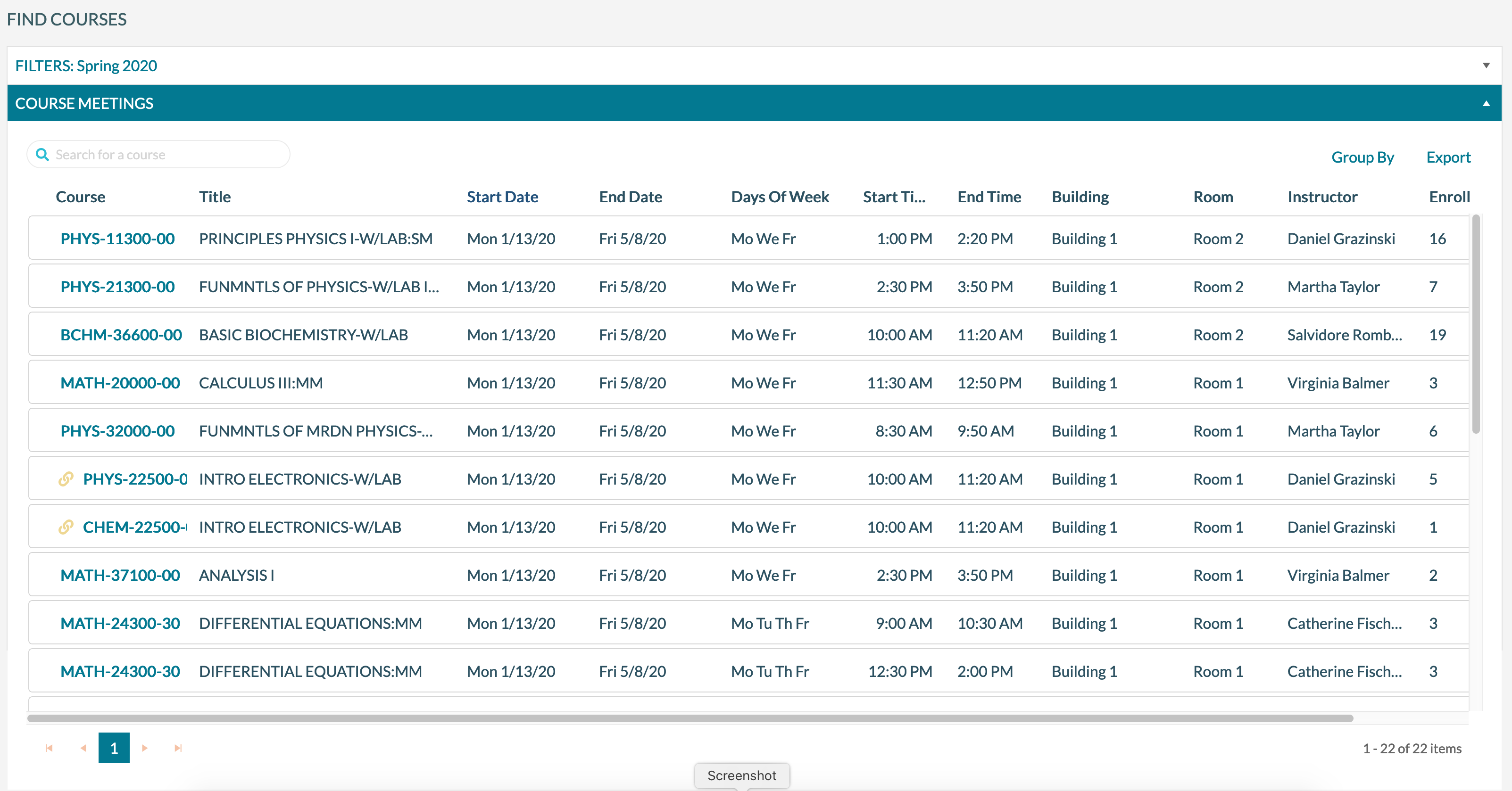 What's Improved
You can now included cancelled bookings on the confirmation document. Previously only bookings with a "book space" status were included.
You can now show "credits"on a confirmation in the form of adding items with a negative quantity. A negative item quantity will create a negative item price which will be subtracted from the event total on the confirmation and invoice.
An organization's billing code will now display and can be edited during the process of adding a new event. Previously you would only see the billing code after the event was created.
The Daily Ops report now has more flexibility in what information is displayed. You can now display bookings that have no services attached when filtering by service provider. You can also limit the report to a single service provider yet still show other services tied to the booking. For instance catering may want to see room setup details in addition to the catering order when they print the Daily Ops report
You can now filter by event type on the Daily Ops report and Event List reports.
The Day at a Glance page has been updated. Previously clicking an item on the page would take you to a new page to view the list of information. You would have to click the back button or the Day at a Glance button to get back to the page once you viewed the list. Now clicking a Day at a Glance item such as Requests will display all the requests in a list on the same page. You will also be able to see the date and time that a new request was submitted to Mazévo. This saves you from having to go look at the events history to see the date submitted.