This update is a collection of changes based on customer feedback that will allow you to schedule better using Mazévo. There are some updates to billing functions and a new event description as well. Read on for details.
What's Improved
Print Reports from Browser Window - You can now print a report from your browser without having to save it to PDF first. You will see a new button called Create PDF which will open the report in a separate browser tab. You can print the report directly from that browser tab or save it as a PDF.
New View In Book Button - There is a new "view in book" button in the event editor next to every booking. This allows you to quickly view a booking in the event book without having to navigate through multiple screens.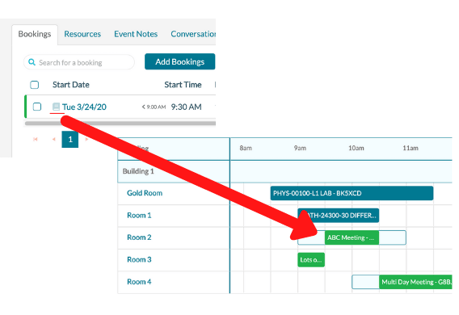 View Room Information When Adding an Event - If you are adding a new event you can now click a room name to display more information about the space including the default room setup time, room capacities, notes about the room and a room image.
Improvements to Viewing Unpaid Invoices - When using the Find Invoices function you can now choose to view only invoices that have an outstanding balance. This will allow it to function as an accounts receivable ageing report. Previously the find invoices function would display both paid and unpaid invoices.
New Invoice Header and Footer Messages - You can now create invoice header and footer messages. These messages will display on any invoice you generate. You can also create multiple messages and use them interchangeably.
See Total Charges From Event Editor - The event editor now displays the total charges for an event. When you hover over the charges you will see the subtotal and any taxes and or service charges that are being applied.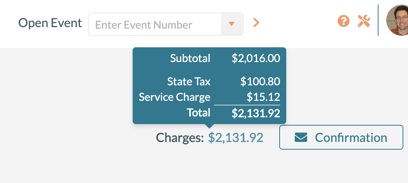 New Event Descriptions - You can now add an event description when adding a new event. The event description will be displayed on the public events calendar and anytime you open and event to view it's details.
New Bookings Summary in Confirmation Emails - Confirmation emails now display a summary of the first 10 bookings of an event in the body of the email. Previously the email only displayed the date and time of the first and last bookings.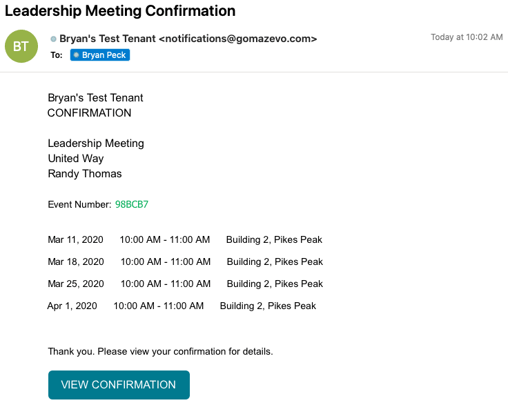 New Progress Indicators on Web and Mobile Request Forms - There is a new progress indicator on the room scheduling request form. This progress indicator is displayed on both the web and mobile app. It will show those making requests how far along in the process they are.