Just in time for your return from your 4th of July Holiday. 😎 New scheduling updates from Mazévo.
What's New
Request Form - New Availability Tool
Those making multi-day requests will now be able to choose an alternate room when their preferred room is not available on some dates.

Mazévo Academics - New Academic Book
If you are uploading courses to Mazévo, you now have another way to view them. The Academic Book will allow you to view all courses happening in a classroom during any given week.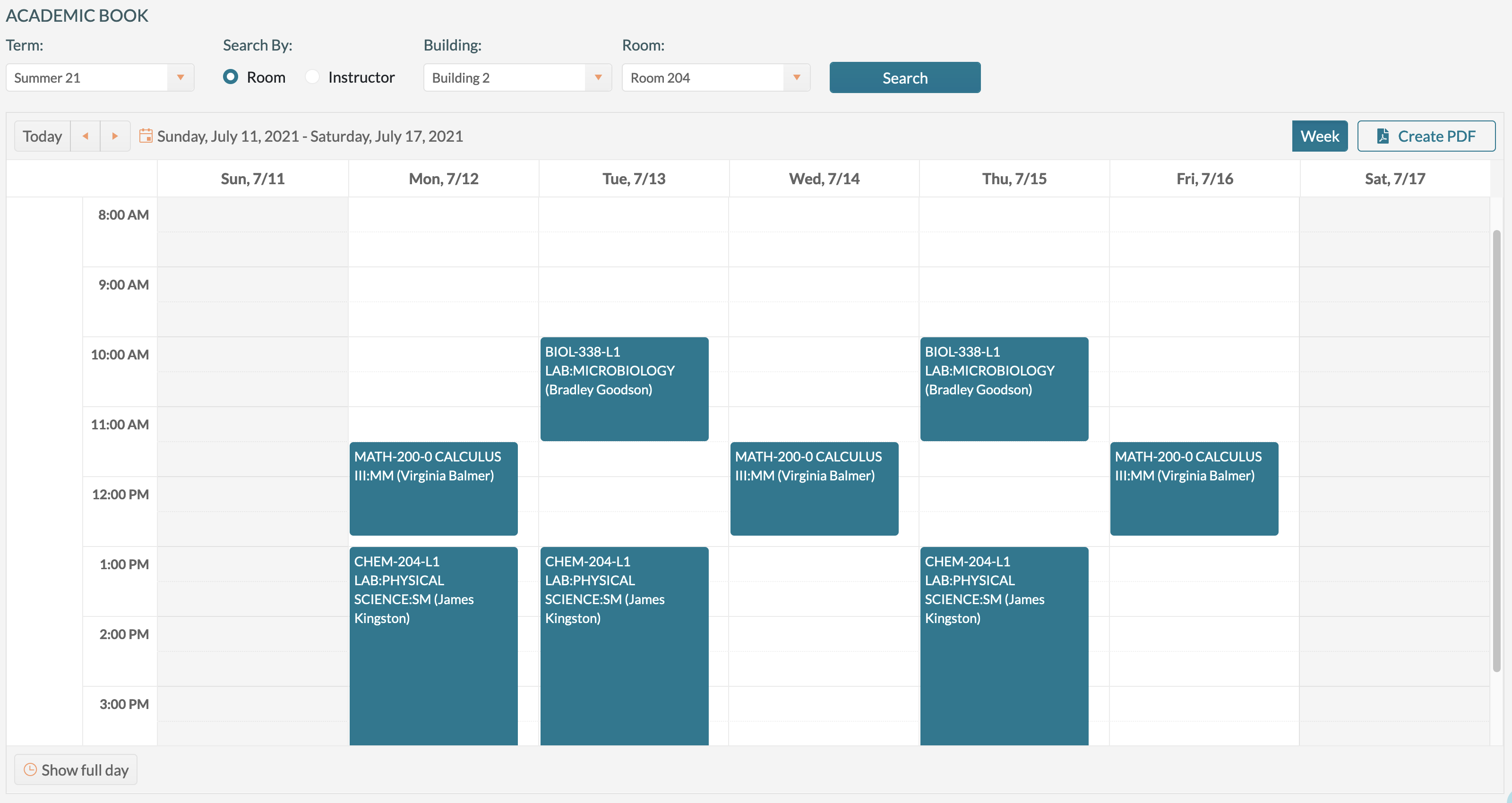 Billing Updates
Event Editor Deposit Tab - New Deposit Filters and Export
You can now filter out your applied deposits or look for a string of text in your list of deposits on an event. You can also export all deposits on an event.
Find Deposits Now Includes Event ID
You can now see and export a list of deposits with the event ID. Previously the Event ID was not displayed.
Other Updates
Show Notes on Invoice for Service Provider
Generally, notes or special instructions associated with a resource will not display on an invoice. There is now an option on the service provider to have the notes associated with their resources display on an invoice.
Manage Operations - New Filter to Only Show Changed Events
When reviewing bookings in Manage ops you can now limit the list to only show changed events since you last checked.
Integration with Visix Signs
Mazévo can now send a room's schedule of events to Visix Electronic Paper Room Signs
New Room Setup Icon
There is a new question mark icon to represent a specific type of room setup.
Other Bug Fixes and Improvements