New Event Calendar View
View all your events in a monthly calendar grid with the Event Calendar. The calendar allows you to easily display events matching specified criteria such as building, event type, organization, service provider, contact etc.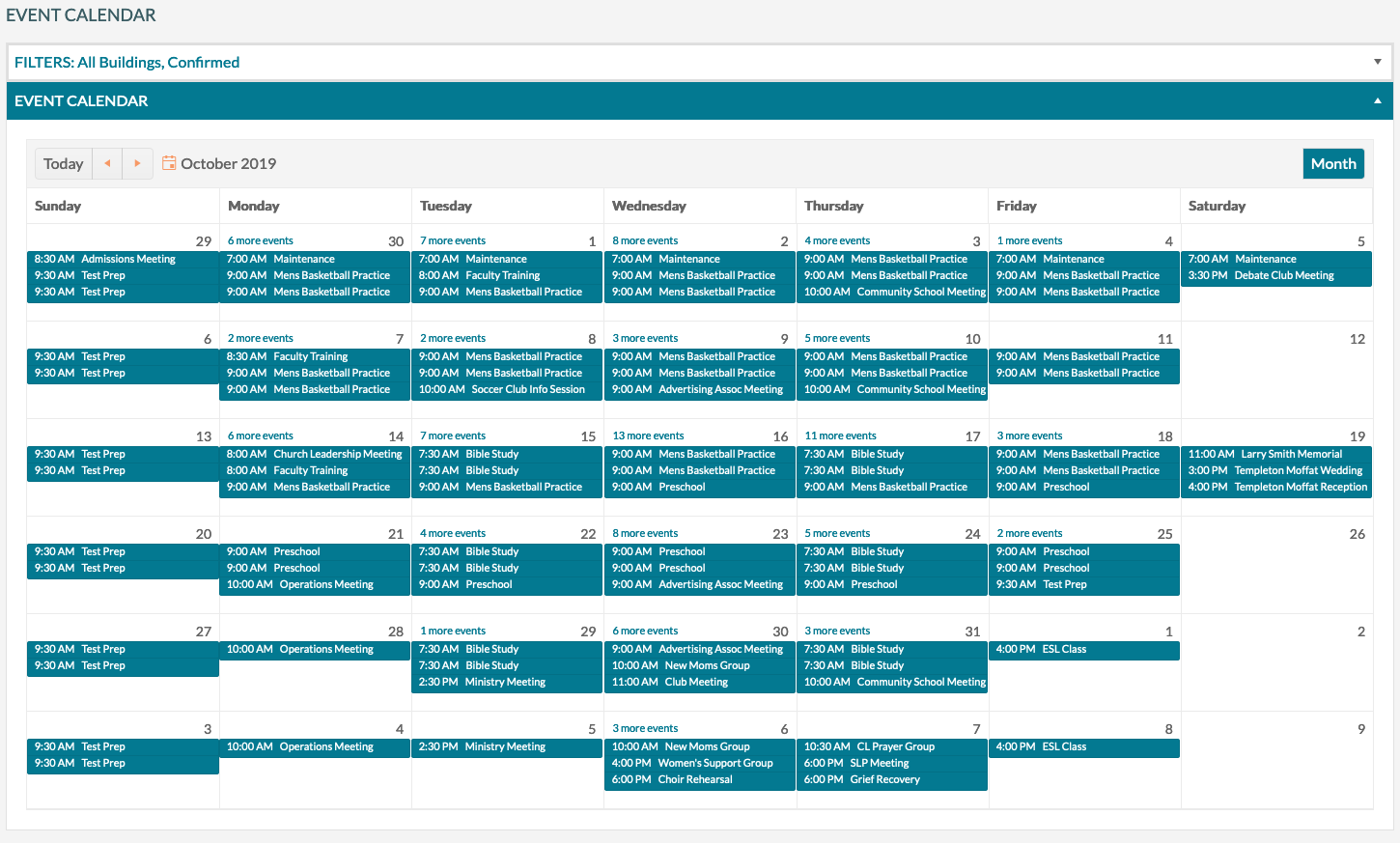 Better Date Picker For Adding New Events
Adding new events now automatically displays a monthly calendar which you can click to select your dates. The calendar also includes shortcuts to select specific days in a month (such as all Wednesdays) by clicking the day of the week. You can also select Monday through Friday of a specific week by clicking the box to the left of the week. The date picker also displays a list of the dates you have selected. The speed and performance of the date picker has also been improved.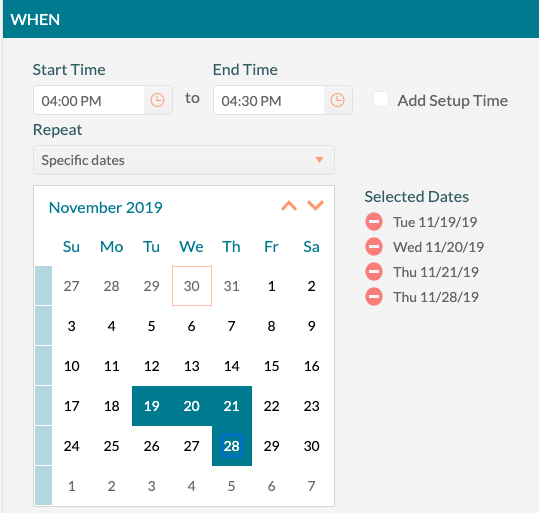 Improved Navigation When Opening Events
Opening an event from the Event Book, Find Events or the Event Calendar opens the event in a new browser tab. Previously events would open in the same browser tab.
New Conflict Tab for Adding New Events
You can now see which events are preventing you from booking a room with the conflict tab in Add New Event. Previously you would have had to perform a separate search to understand why the room you want is not available.
What's Improved
If you have added events that have lots of bookings you know that the display of building hours and holidays can get quite long. These items are now consolidated under a collapsible panel to the right of available rooms.