If you have been following our updates for the last several weeks, you will have seen that the Mazévo Event Book has received several enhancements. Continuing the streak, you can now view an entire week's events in the Event Book with this update.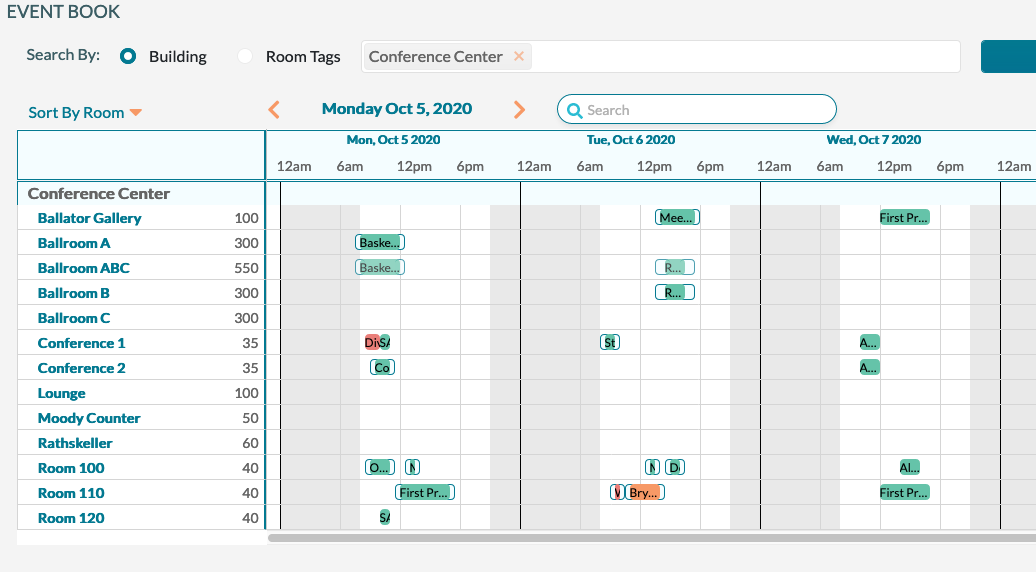 Other Updates
View Past Events in Mazévo Ops - Previously, you could only view current and future events. Now you can scroll to previous dates and see events that took place on those dates.
See Event Status When Viewing Events from the Organization Page - Previously, the booking displayed without the status.
New Delete Bookings Option - You can now delete canceled bookings within ten days of creating the booking.
New Export Option on Manage Pricing - You can now export all of your pricing for rooms and resources to PDF or Excel.
New Pop Up Window to Display Resource Notes - You can now click a resource note and have the note pop up in a separate window. Previously the note only displayed when you hovered over it with your mouse, making it hard to view long notes.
What's Fixed
We fixed an issue with the building filter on the Day At A Glance page, causing it not to remember your settings.
Mazévo was logging out some users after 2 hours, even if they were actively using the system. We fixed this so you can continue scheduling without being interrupted.
We also fixed several other small but nevertheless troublesome bugs that kept us up and night. Thank you to everyone that let us know about these issues!