This article explains what account settings are and how they affect use of the system.
Overview
Account settings are system-wide settings that are managed by global system administrators. They affect what users are able to do in Mazévo.
To access account settings:
1. Hover your cursor over the arrow beside your initial in the upper right corner of the window.
2. Select Account Settings.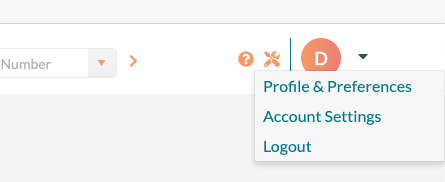 The system then displays a window where you can review/modify the settings listed below.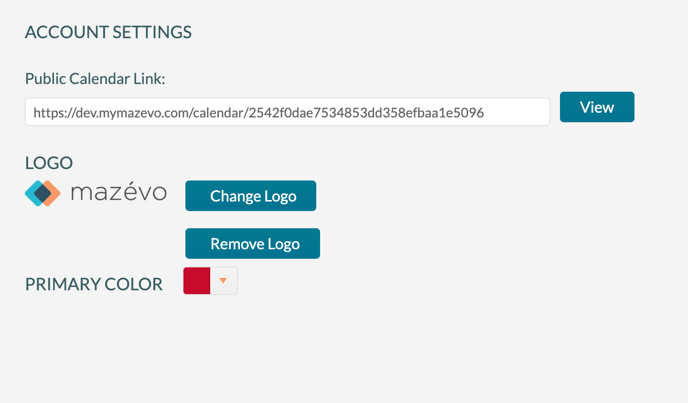 Public Calendar Link
This is a link that can be copied and used on an external website to launch an interactive calendar of events with data from Mazévo. Note that if an event has been marked as "private" none of its bookings will display on the public calendar.
Logo
You can upload a logo that will be used in the page heading of confirmations and invoices. The recommended size is 300 x 300.
Primary Color
The primary color is used on the confirmation and invoices to highlight each booking.