Changing the date of a booking is accomplished by opening an event, selecting the booking(s) to change, selecting 'Change Date' and picking a new date for the booking(s).
Overview
To change the date for a booking, you'll need to open the event, select the bookings to changes and then select the new change date for the booking(s).
Step 1 - Open Event
Locate and then open the event that needs to be changed. After opening the event, the screen below will be displayed: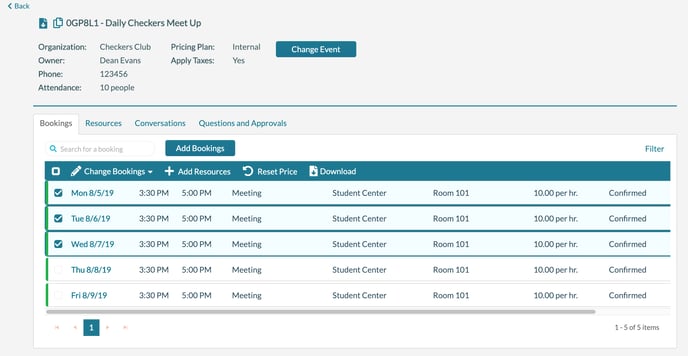 Step 2 - Select the booking(s) to change
Select the bookings to change by checking the check box to the left of each booking. To select all bookings, use the check box in the grid heading (left of the column, Start Date).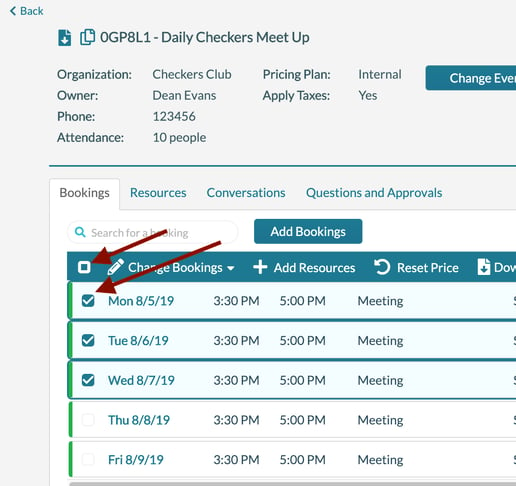 Step 3 - Select the tool - Change Dates

After selecting the bookings to be changed, press Change Bookings, Change Date to bring up the options for changing the dates.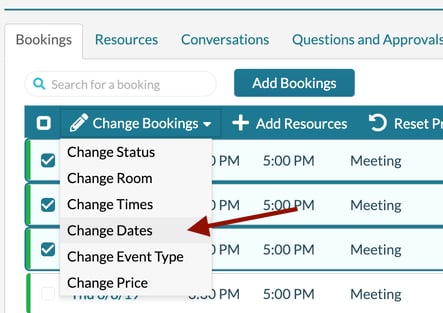 Step 4 - Select option for changing the dates and save changes
On this screen, select how you want to move the dates, forward or backwards and by how many days, weeks, months or years, press Save.