How to Change the Date of a Booking
Change the date of a booking by opening an event, selecting the booking(s), and indicating a new date.
Overview
To change the date for a booking, you open the event that contains it, choose one or more bookings, and provide a new date.
Here's a video on change dates.
To change a booking date:
1. Locate and open the event containing the booking(s).
2. Check the box next to the booking(s) you want to edit. You can use the checkbox at the top of the column to select/unselect all bookings.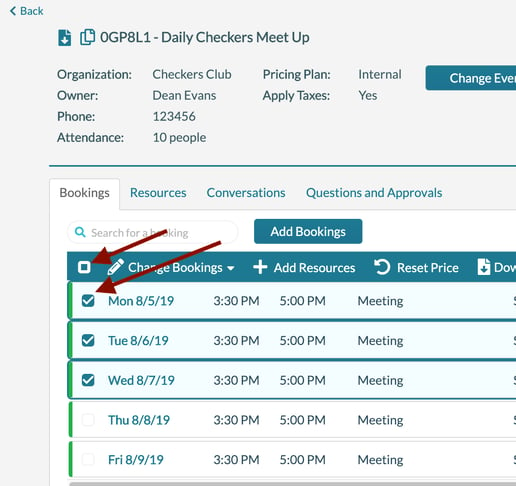 3. Hover over Change Bookings and select Change Dates.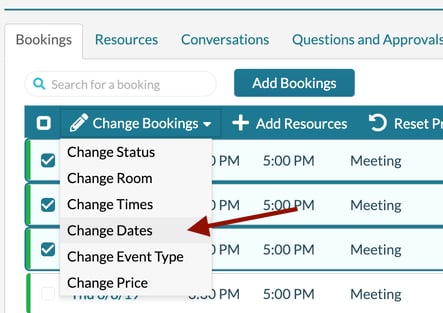 4. Indicate how the booking dates should be modified by selecting forward or backward, indicating a number, and selecting day, week, month, or year.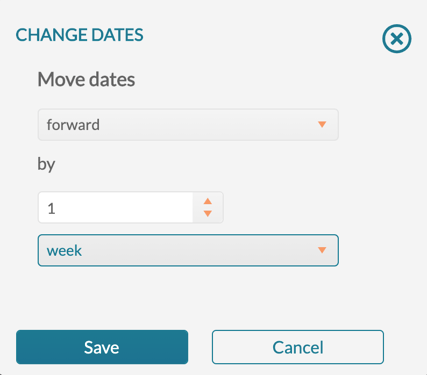 5. Click Save.
You can also change the date of a single booking. To do that:
1. Open the event.
2. Click on the booking's date.
3. Click Edit Booking.
4. Type the date or click the icon to select it from the calendar.
5. Click Save.