How to Change the Organization on an Event
Change the organization for an event by opening the event and selecting a different organization.
Overview
To change an organization on an event:
1. Locate and open the event.
2. Click Change.

3. Select an organization from the Organization drop-down list.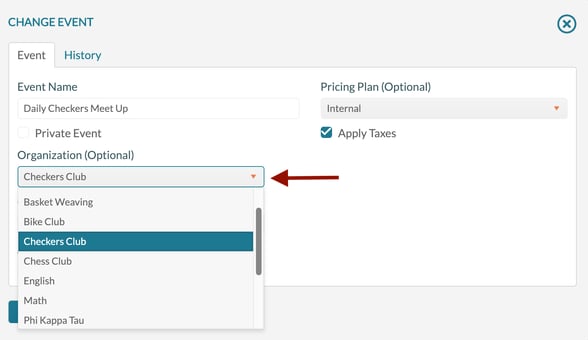 4. Click Save.