How to Change the Organization on an Event
Occasionally, you will need to change the organization tied to an event. Making this change in Mazévo is accomplished by opening the event and changing the organization.
Overview
To change an organization on an event:
1. Locate and open the event.
2. Click Change.

3. Select an organization from the Organization drop-down list.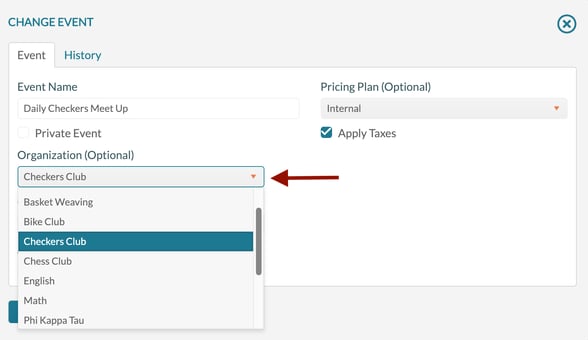 4. Click Save.