Changing the organization for an event entails opening the event and selecting a different organization
Overview
To change the organization for an event, you'll need to open the event, press Change Event and then select the new organization for the event and press Save.
Step 1 - Open Event
Locate and then open the event that needs to be changed. After opening the event, the screen below will be displayed, press the Change Event button:
and the following screen will be displayed:
Step 2 - Select a new organization from the organization drop-down list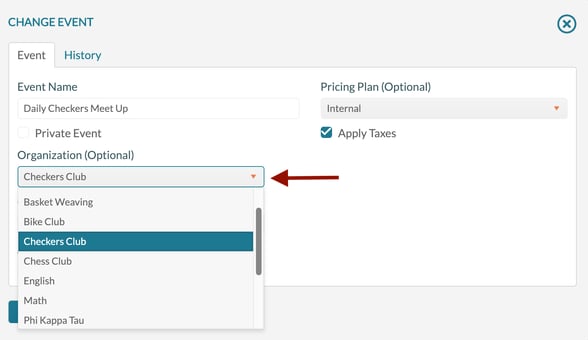 and then press Save.