Once your invoice process has matured and you are more familiar with invoicing, you may want to send all of your invoices at the same time rather than one at a time.
Creating and Sending a Batch of Invoices
1) Go to Invoicing > Create Invoices.
2) Select the Department and the Date Range of bookings to be invoiced and click Search.
3) Select the invoices to be generated by selecting the Checkbox next to each event to be invoiced.
4) Select Generate from the menu bar at the top of the grid of invoices.

5) Select any heading and footing messages to be included on the invoices and press Generate or Generate and Send. Generate will create the invoices while Generate and Send create and email the invoices.

6) If you are emailing the invoices, you will be prompted to select which contacts on the events will receive the invoice email. You can select from the primary, secondary, or billing contacts. You can also manually enter an email address to receive all of the invoices. Press Send to email the invoices.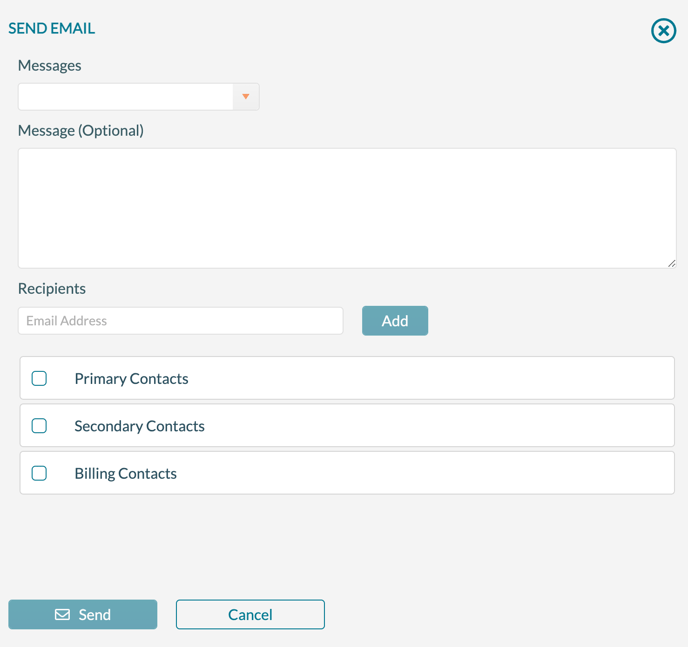 7) After the invoices have been generated and sent, Mazévo will display all of the invoices in a single document that you can print or export to PDF.
The email address on the invoicing department will receive a BCC copy of each invoice.