How to Limit Which Service Providers Display on a Confirmation or Banquet Event Order
When creating or editing a confirmation template, you can limit which service providers are displayed for the template. This can be useful when adapting the output to your internal workflows.
Limiting which service providers display
1. Navigate to Settings > Confirmation Templates.
2. Select the template to edit by clicking on the template name.
3. On the Filters tab, select Yes for Do you want to filter by Service Provider?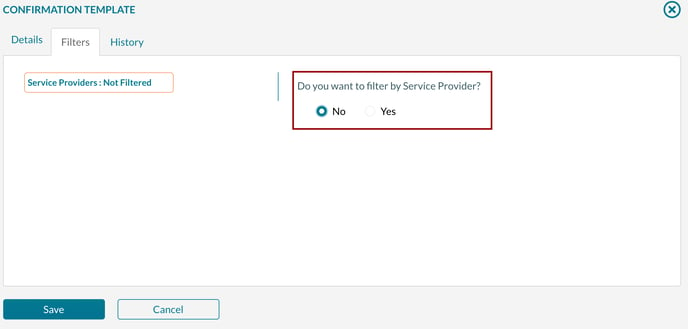 4. Using the checkbox on the grid's left side, select the providers to be included on the confirmation.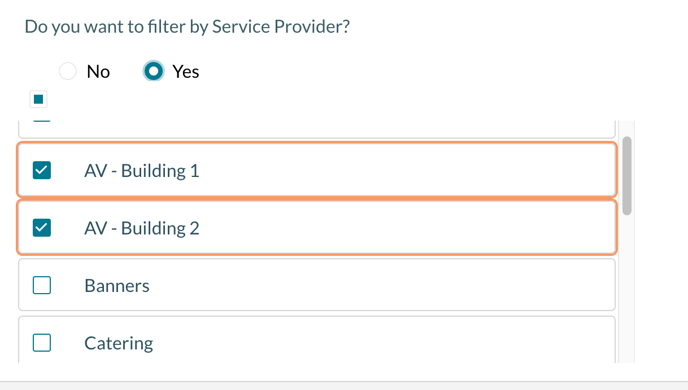 5. Press Save.