Resource Groupings: What They Are and How to Create Them
Resource groupings are used to categorize resources into logical groups. Mazévo displays resources for a service provider using the resource group.
Overview
Service providers like your Facilities or Media Services departments may have dozens of items and services that they provide. Resource groupings enable them to keep their offerings organized in the system.
Examples of resource groupings might be Audio Equipment, Furniture, and Breakfast Entree.
The resource groupings you define to help manage your AV inventory might include Audio, Media Equipment, and Video.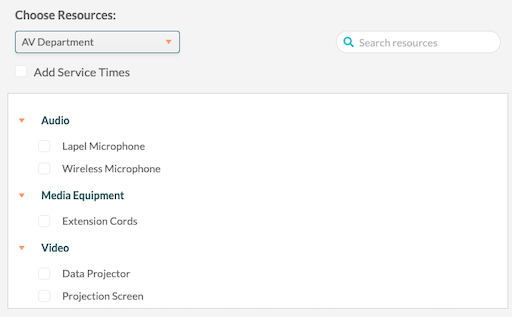 To create a resource grouping:
1. Go to Settings > Resource Groupings.
2. Click Add Resource Grouping.
3. Type the name.
4. Click Save or Save & Add Another.