Occasionally, there is the need to exclude some resources from being requested in certain rooms. In some cases resources may only be requested or available in certain rooms.
Overview
When defining resources in Mazévo the need to restrict resource availability may arise. The first step in defining this type of restriction starts at the building level. For each service provider defined in the system there is the ability to limit the buildings where the services are available (Settings > Service Providers).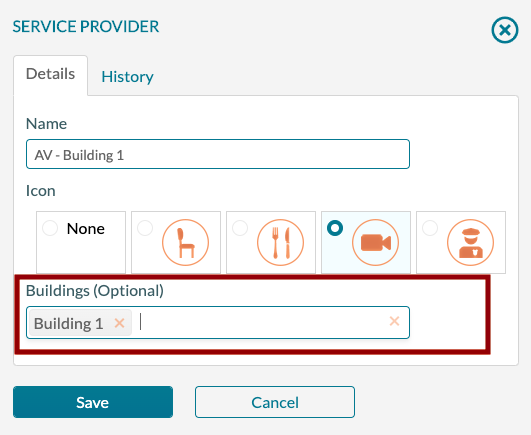 Think of this list of buildings as an inclusion list. If the list of buildings is blank, the service provider can be used (requested) for any building in the system. As soon as a single building is associated to the service providers, the list of buildings becomes the only building(s) in which the service provider can be used.
If limiting services to buildings is not granular enough, you can define a list of resources that can or can't be used for a set of rooms. The combination of a resources and rooms is call Room Exclusions in Mazévo and is found under Settings > Resources > Room Exclusions.
Creating a new exclusion(inclusion) list
1. Navigate to Settings > Resources > Room Exclusions.

2. From the Room Exclusion screen, press Add Room Exclusion.

3. Enter the Description, Notes and type of list being defined. The List Type can be set to one of two options:
Resources cannot be used in the selected rooms (Exclusion List)
Resources can only be used in the selected rooms (Inclusion List)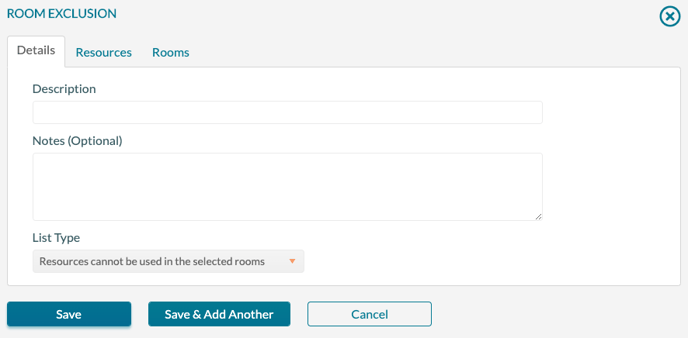 4. On the Resources tab, select a service for this exclusion and one more resources. Note, only one provider can be associated to a rule, but there is no limit on the number of rules defined.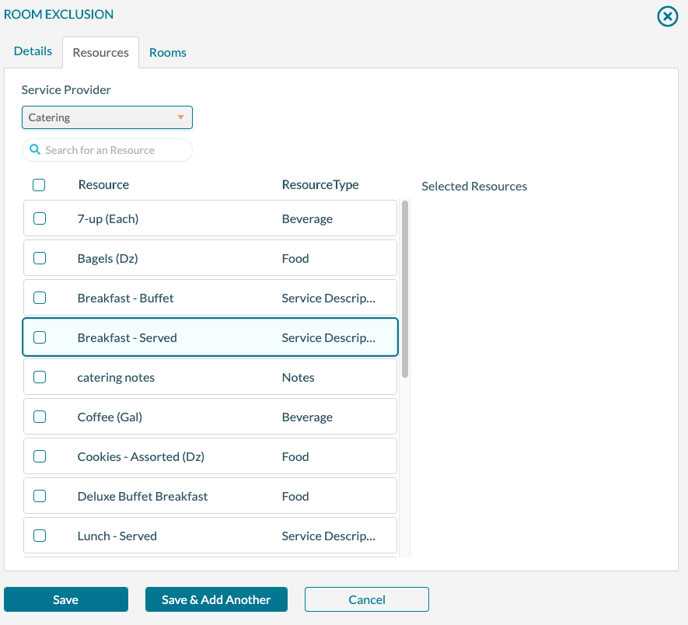 5. On the Rooms tab, select the rooms that this inclusion/exclusion applies to. The selected rooms can be from any of the buildings listed in the grid.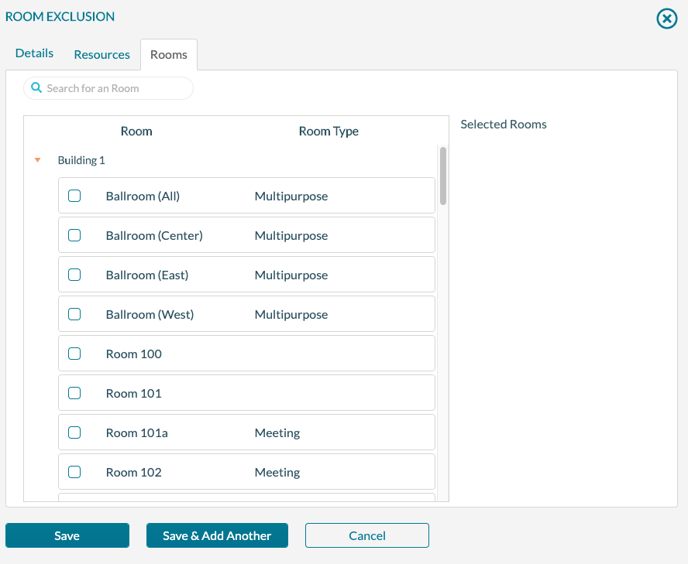 6. Press Save.