How to Run an Aging Report
In Mazévo, you can create an aging report that shows a list of outstanding invoices sorted by the invoice date.
Creating a report of unpaid invoices
1) Navigate to Invoicing > Find Invoices.
2) Select the Invoicing Department and the Transaction Dates to be included in the report and press Search.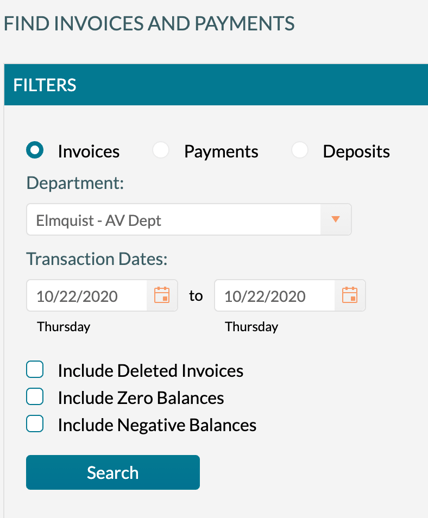 The results appear in a grid, as shown below:

The results are displayed by invoice date, with the oldest date at the beginning of the report. Click the Invoice Date column heading to change the sort order.
To export the report, chose export and the format, PDF, or Excel.
To see invoices that have a negative balance, select Include Negative Balances on the Filters panel.