The review events process in the Mazévo's Ops application can be used to manage upcoming events, replacing the need to print reports for a weekly operations meeting.
Overview
There is a weekly meeting in most organizations where Event Personnel, Building Managers, and Service Providers gather and review the upcoming events. Typically, the attendees of this review process use hard-copy reports to review each event.
The Review Events process in Mazévo facilitates this same process. Rather than use a hard copy report (Daily Operations Report), each user can electronically view and access all of the event details.
Users must have the Service Reviewer role assigned to their user account to access Review Events.
Viewing a day's events
1) Navigate to Operations > Review Events on the web.

2) Select the appropriate date from the date selector.
3) Optionally, select the buildings, statuses, and service providers to display by using the filter option.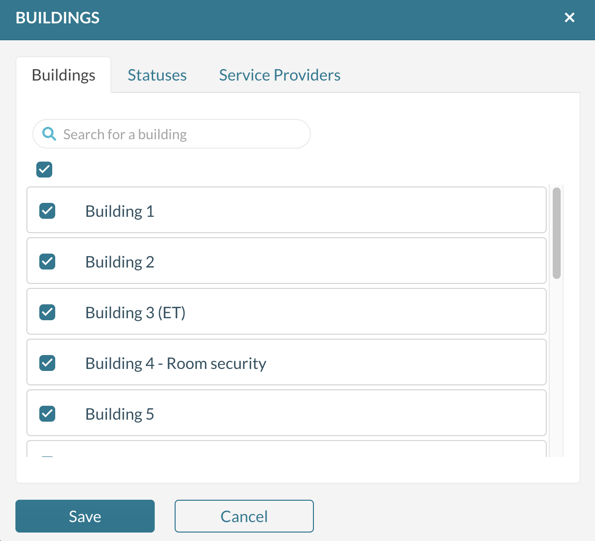 Viewing the details of an event
Clicking on the event name will show the booking details for the event.
Determining which events have changed recently
On the main list of events for the selected day, the Changed column indicates recent changes (in the last 14 days).
For an event that has not changed in the last 14 days, the color bar will be blue, and the changed column will be blank.
The color bar will be yellow for a recently changed event, and the changed column will display an alert icon.
The display will also indicate new or changed details (See image below).
What triggers the 'Changed' icon
Adding a resource
Changing the quantity of resource
Changing the service time of a service
Adding/changing notes on the resource
Changing room on a booking
Changing times of a booking
Changing the date of a booking
Changing Room Set up
Changing Room Set-Up Notes
Removing Room Set-Up Notes
Adding a "link" as a room diagram
Uploading a diagram
Adding room setup to a booking that previously didn't have a setup
Changes that don't trigger the 'Changed' icon
Adding/changing the price of a resource
Adding/changing the price of a room
Changing the status of a booking
Changing the event type
Changing the event name