Mazévo maintains complete audit history of all data added or changed in the system. This detailed history contains the user that added or changed the data, as well as, the date and time of the addition or change.
Overview
Mazévo maintains a detailed history of every record stored in the system. This audit history includes who added the item and when it was added. In addition, this history contains who, when, and what data elements were changed.
Viewing history for configuration data
To view history for any configuration data:
1) Navigate to Settings > item.
2) Click on the record to view.
3) Select the history tab to view the history.
Below is an example of the history for a resource: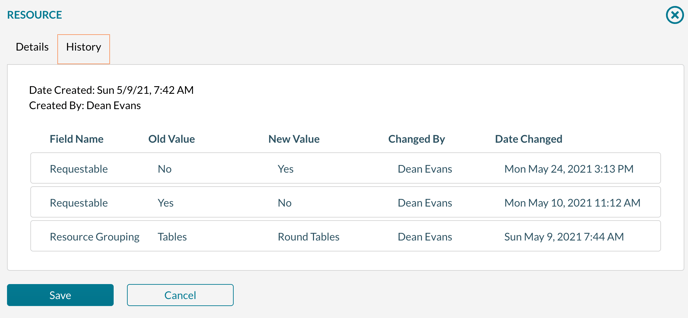 Viewing all history for an event
1) Open the event in the event editor.
2) Click the history icon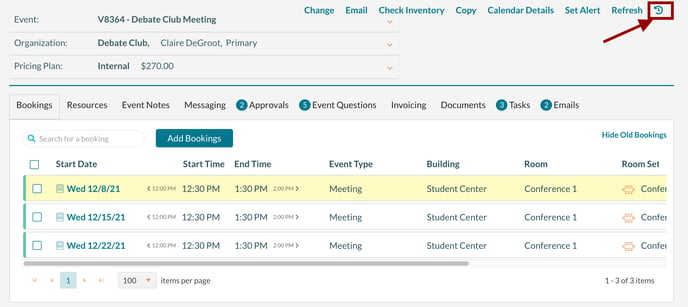 An alternate method for viewing event history
While using the event editor, as you navigate to various records, history is available for:
Event
Bookings
Resources
Event Notes
Approvals
Event Questions
Invoicing
Documents
Tasks - history Icon
Emails - history icon
Here is an example of the booking history tab: