In Mazévo, every room can have a minimum and maximum capacity. When you schedule events, the system uses the room capacity to only display rooms that can hold the number of people you specified for the event.
Overview
A room's setup style can also be used to determine how many people a room can hold. For instance, a room set for theater-style may hold more people than the same room set in a hollow square configuration. You may also have some rooms that are unable to accommodate certain types of room setups.
The Manage Room Setups function is used to define the rooms that can use specific setup styles along with the maximum capacity for that setup style.
To manage room setups:
Navigate to Settings > Room Setups > Manage Room Setups.

This window is displayed:
2. Select the
setup style
to be applied to the room(s).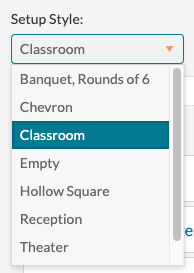 3. Select the
rooms
to which the room setup will be applied and select
Apply Setup Style.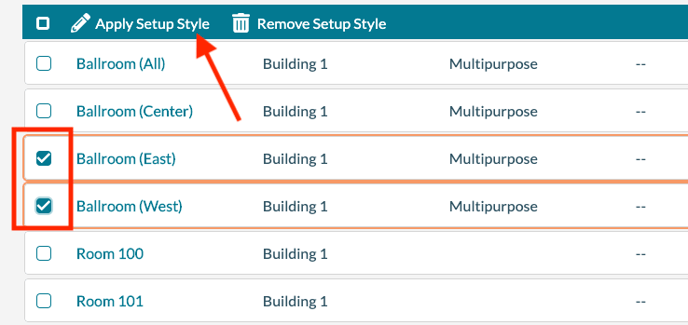 4. Enter the
maximum capacity
for this style and room.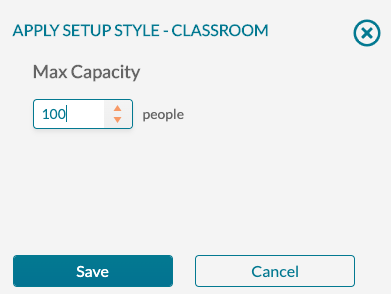 To remove a setup style from one or more rooms:
Select the room setup style to be removed from the room(s).

Select the rooms from which the setup style will be removed and click Remove Setup Style.