Special Dates: What They Are and How to Create Them
Special dates are those that have unique significance for your organization. Typically they are used for holidays and closures. In addition, Mazévo displays special dates to users when adding a new event or viewing the event book or calendar.
To create a special date:
1. Go to Settings > Special Dates.
2. Click Add Special Date.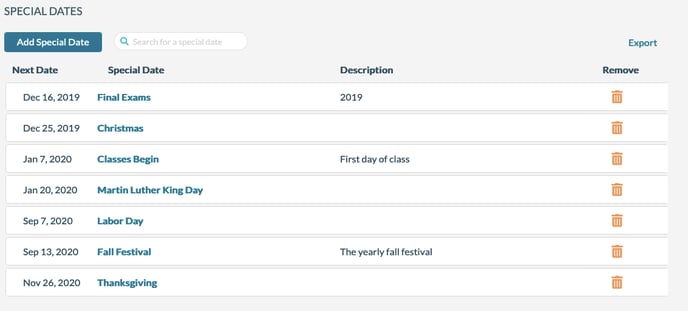 3. Type the name of the special date and a description if appropriate.
4. If the date applies to all buildings, check All Buildings. If not, clear the checkbox. The system then displays a new tab. Select the building(s) to which this date applies.
5. Enter the date. To enter additional dates, click Add another date.
6. When finished, click Save.