This article explains what a user's profile and preferences are and how to view or modify them.
Overview
A user's profile contains information about them such as their name, phone number, and email address. The profile can also include their photo. In addition to these details, the profile stores certain user preferences that streamline their use of the system.
To view or edit your user profile:
1. Hover your cursor over the arrow beside your initial in the upper right corner of the window.
2. Select Profile & Preferences.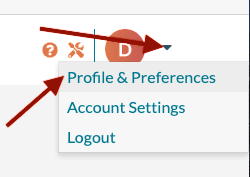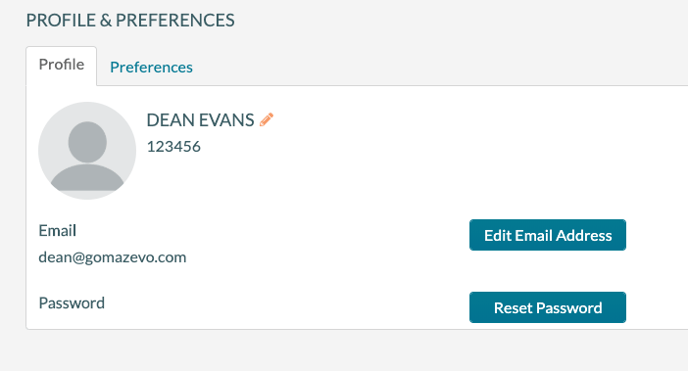 3. On the Profile tab, you can make updates as follows:
Click the image to upload an image or avatar.
Click the pencil icon to edit your name and/or phone.
Click Edit Email Address to update your email address.
Click Reset Password to change your password.


4. On the Preferences tab, you can set the following defaults:
Default Event Name - Used when creating new events. For example if you frequently schedule an event called "Staff Meeting," this entry saves you some typing.
Preferred Building - Used when creating new events. This selection sets the default building for checking room availability when creating a new event.
Default Start Page - This is the first page displayed each time you log into the system. This page will be directly available on the main menu for quick access.