The user profile contains information about each user (name, phone, email, photo) as well as, preferences (defaults values) for certain data elements (preferred building, default event name and starting page).
Overview
The user profile and preferences can be found under the users initials in the upper right corner of the application.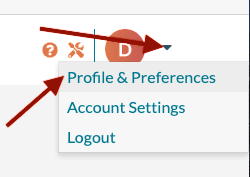 Just press the down arrow and the select 'Profile and Preferences' from the drop down menu (see arrows in the image above).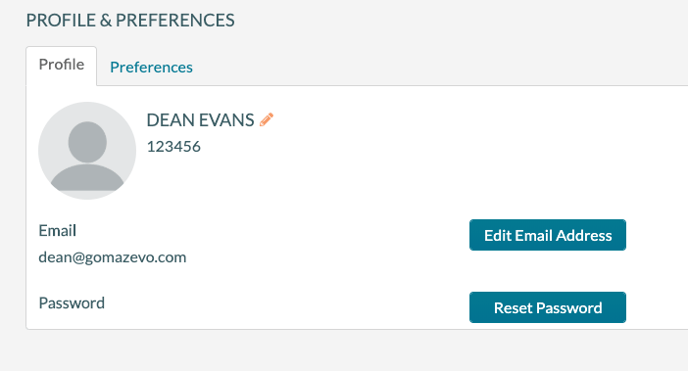 On the first screen of Profile and Preferences, updates can be made to the following information:
Click on the image to upload an image or avatar.
Click on the pencil icon to edit your name and/or phone.
Click on Edit Email Address to update your email
Click on Reset Password to change your password


On the Preferences Tab, you can set the following defaults:
Default Event Name - Used when creating new events
Preferred Building - Used when creating new events, this will set the building for checking availability while creating a new event.
Default Start Page - This page will be displayed every time right after you log into the system.