How to Mark Events as VIP
This article describes how to flag an event as a VIP event. You can filter for VIP events in various tools in Mazévo.
Overview
When an event planner creates an event, they can indicate whether it is a VIP event. By default, events are not considered VIP unless the event planner marks them as such. Event planners can also edit existing events to mark them as VIP.
To mark an event as a VIP event when creating it:
On the last screen of the Add New Event process, click the VIP Event checkbox.
Click Book Room.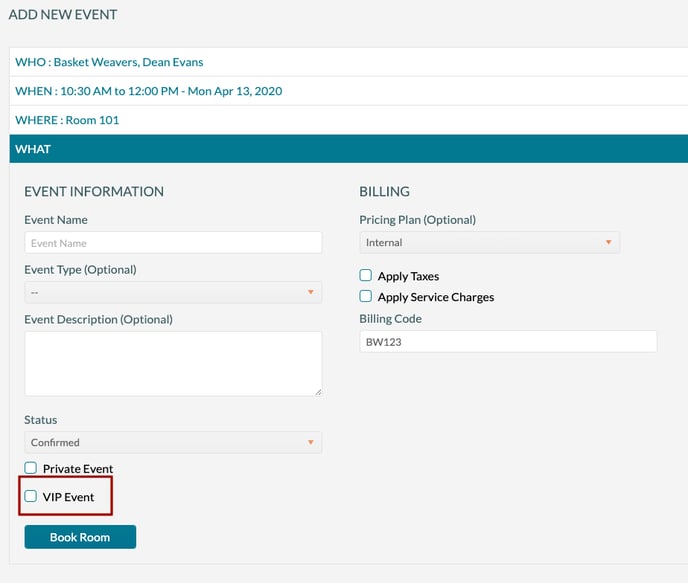 To mark an existing event as VIP:
Open the event in the event editor and click Change.
Click the VIP Event checkbox to check or uncheck it as appropriate.
Click Save.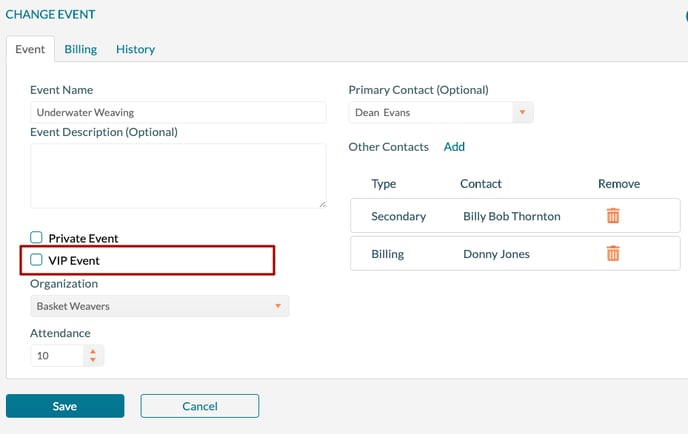 Locating VIP Events
You can find VIP events in Mazévo using these tools:
Activity Log (click the Events filter and check the box for VIP Events)