This article explains how to publish a list of events that is accessible to those outside of your organization.
Overview
By default, Mazévo produces a list of events that you can display on your public website. This event list is accessed from a URL (i.e., a web address) that you can post to your site. The URL is automatically generated for you and is available from the Account Settings page in Mazévo.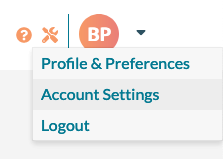 Please note that you must be a Mazévo administrator to access the Account Settings page. On the page, you can copy the Public Calendar Link URL or view the public calendar by clicking the View button. If there is nothing in the Public Calendar Link field, click the View button to generate the link.

Choosing Events to Display on the Public Calendar
You can indicate which events to display and which to hide using the Private Event checkbox on events. For more information, please see Making Events Public or Private.
The public calendar displays the following information in day, week, or month view: Event Name, Start Time, End Time, Building, Room, Organization, and Contact.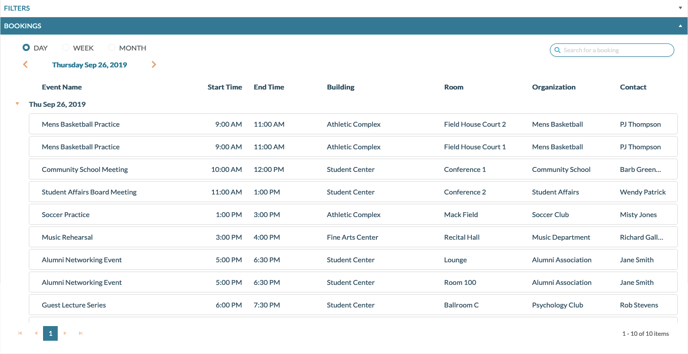 Using Filters and Searching the Calendar
A website visitor can filter the calendar to display specific types of events or events in specific buildings. They can also search the calendar to find a particular event.

Note that the Search bar finds the characters entered wherever they appear on the screen (i.e., in any field under any column).