This article explains how confirmation templates can be used to customize the heading information displayed on a confirmation.
Overview
Confirmation templates are used to customize the information display in the heading of the confirmation. This includes the name, address, email address, and phone number, as well as, the title of the confirmation.
In some circumstances it's desirable to change the title of a confirmation. For example, you might want it to say:
Permit
Quote
Special Request
Confirmation templates are similar to invoicing departments, in that they are also used to customize the invoice heading.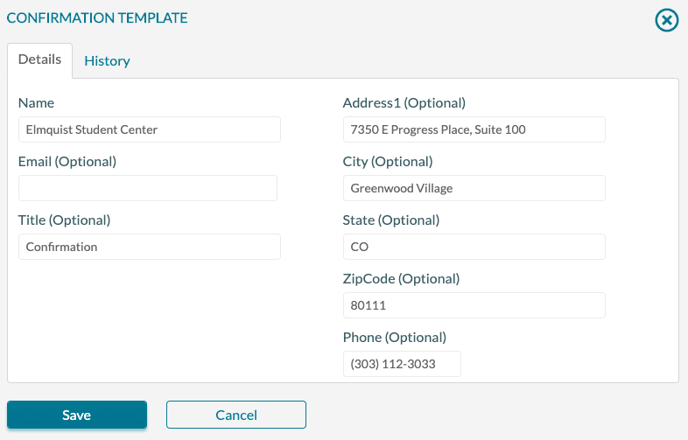 To create a confirmation template:
Go to Settings > Events > Confirmation Templates.
Click Add Confirmation Template.
Type the name and other optional information if appropriate.
Click Save.
Once an entry has been saved, it appears in a list of confirmation templates when users go to
send a confirmation
or generate a PDF.