This article explains how to submit room and resource requests from the Mazévo website.
Overview
The Mazévo website lets you view requests you've submitted and submit new requests. (For detailed instructions on how to submit requests from the Mazévo Mobile app, see How to Submit an Event Request From the Mazévo Mobile App.)
To submit a request through the Mazévo website:
Log In
Log in to the Mazévo website.
Click My Events.
Click Add New Request.
Enter Event Information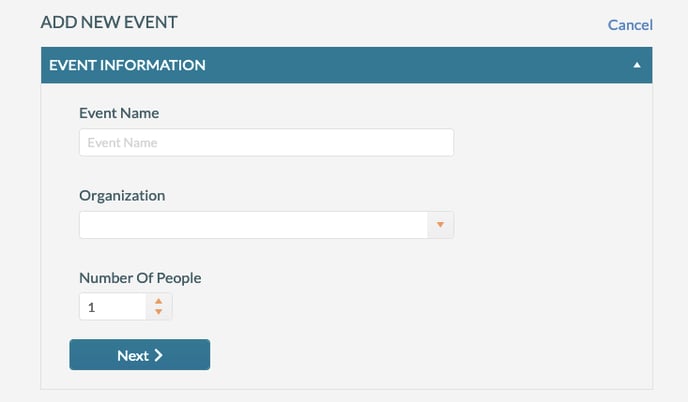 Type the event name.
Select the organization. You'll only be able to see organizations that the Mazévo administrator has allowed you to make requests for.
Indicate the number of people who will attend the event. This is required and will be used to show you rooms that can accommodate that number of people.
Enter the Date and Time of the Event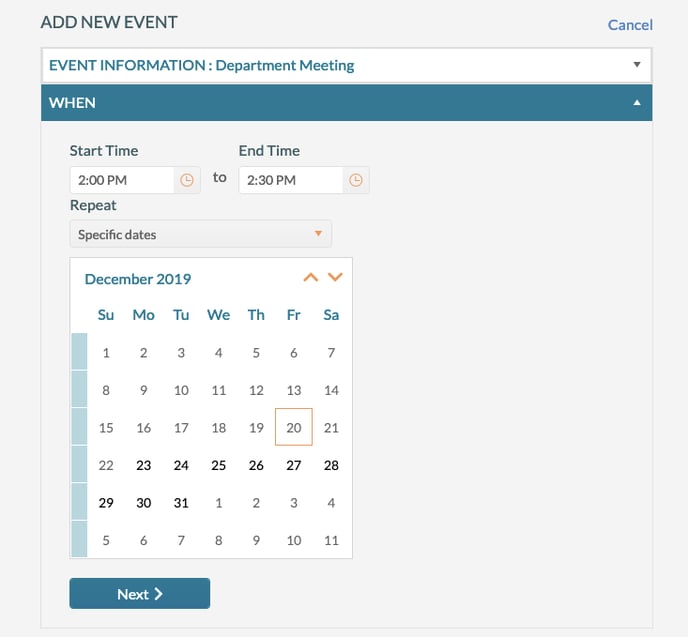 Select the start time and end time.
Select the dates. You can indicate that this is a recurring event by selecting an option from the Repeat drop-down menu. Or you can click the recurring dates on the calendar.
Click Next.
Select an Available Location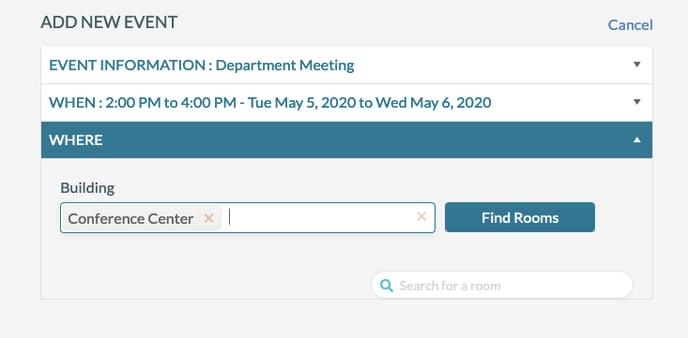 Select one or more buildings that you wish to schedule rooms in.
Click Find Rooms. You'll be presented with a list of rooms that are available for every date that you selected at the requested time.
Click the box next to the room or rooms you want to request.
Click Next.
If a room you want to request is not displayed in the list, it will be for one of the following reasons:
The room is not available for one or more of the dates you selected.
The number of people you entered exceeds the capacity of the room.
The time that you selected exceeds the hours that the building is open.
One or more of the dates you selected falls on a holiday or date where the building is closed.
Your permissions do not give you access to request that room.
Select Services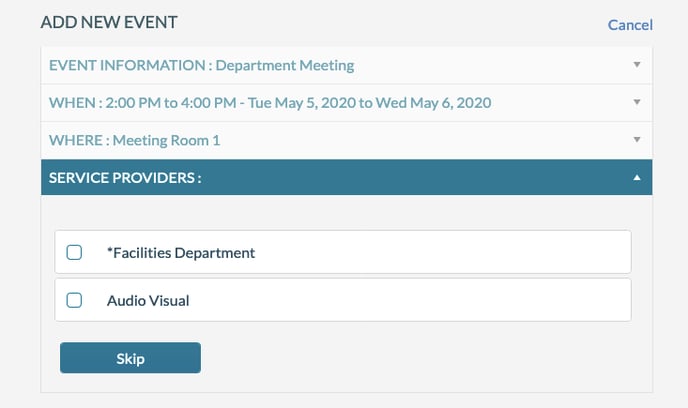 If no service providers are displayed after you've selected a room, that means none are available for your request. See Answer Questions below. You can also click Skip to continue to the Answer Questions part of the process if no services are needed for your request.
Click the box next to any service provider you wish to request.
Enter the service or setup type and the number of people the service is for. You may not be prompted for a service type depending on your selection.

Click Next.
Select Resources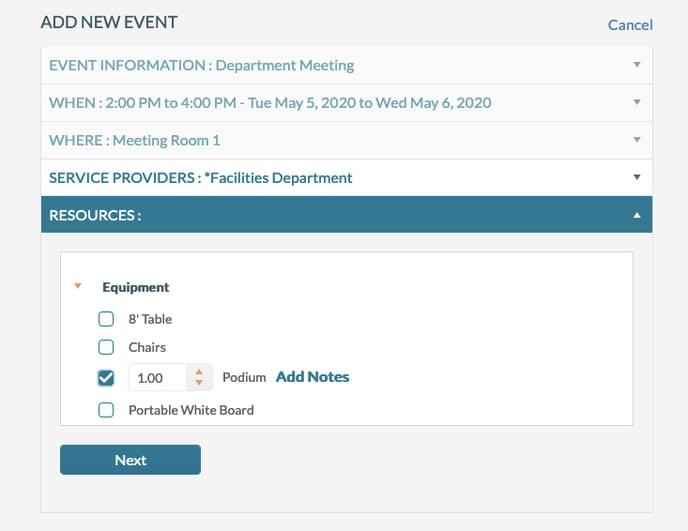 Check the box next to any resources you wish to select.
Indicate a quantity.
Enter notes (if appropriate).
Click Next.
Answer Questions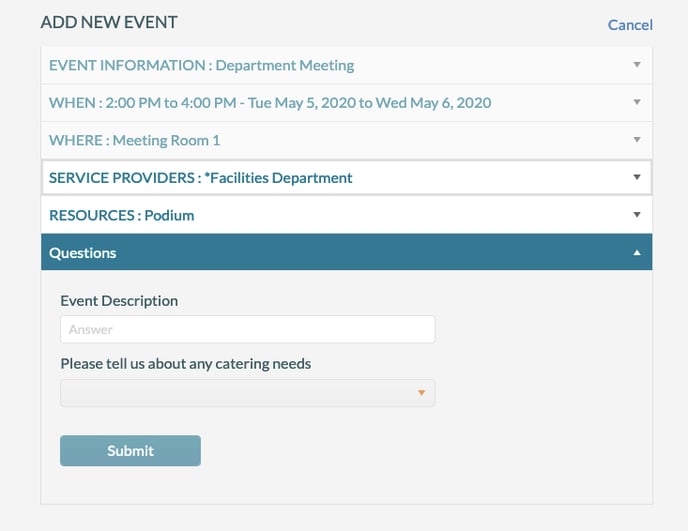 Respond to any questions listed. If no questions are displayed, you can submit the request.
Click Submit.
Once your request is submitted, you'll see it listed under My Events as Pending. You'll be notified by email once the request has been reviewed and approved or declined.