For event coordinators, setup crews, and others involved in coordinating and executing meetings and events, fast access to details on the go is essential.
In the past, we enabled crucial away-from-your-desk access through the Mazévo mobile app. However, as mentioned in a webinar late last year, our focus is on providing more functionality just as quickly through your phone's web browser rather than an app you download from the app store.
So, while the Mazévo mobile app is still functional and currently available through the app store, we'll be discontinuing support for it by the end of 2023.
Making Mazévo Available Everywhere
While there are event professionals who work exclusively at their desks, the vast majority of people want or need to access Mazévo as they move around the facility, coordinating or assisting with events. They also may need to get into the system when they're away from work to check on event details or help resolve a problem.
The ability to review information or communicate with peers quickly and easily from anywhere makes their job (and life) much easier! And remote access also saves paper, as team members don't have to print and carry reports when they can see accurate, up-to-date information with a few taps on the phone.
Who Benefits Most From Mobile Access?
Anyone involved in event scheduling and management can benefit from remote access to Mazévo.
Operations staff
Ops teams know that details can change up to the moment an event begins (and sometimes after!). Consequently, being able to view real-time information about an event's room layout, resource needs, etc., helps ensure the customer has everything they need, just the way they want it. And it keeps operations staff from having to race back to a room to make last-minute corrections.
Just as importantly, crews can note setups and deliveries as "complete" at MyMazevo.com, making that information available online to others. That means event planners don't have to track down team members for status reports.
Requesters
It's common for people to have the realization, "I need to book a room." while away from their desk. Mobile access allows them to check room availability and submit a request.
And for many users today, desktop access to the systems they use isn't really a thing in their minds anymore. If they can't do it on their phone, they don't do it!
Event planners
Busy event planning pros are often away from their desks. And, of course, that's often when last-minute requests or changes come in!
Remote access to Mazévo lets them take those things in stride (literally). They can open events on their phone, check event details and pricing, and even make changes or add events. They can also do searches and view the Event Book.
Get Browser-Based Access (and a Home Screen Shortcut) in Under 5 Minutes!
All you have to do to get into Mazévo from your phone is open a browser, navigate to www.mymazevo.com, and log in. No download required! You can even send the link to a team member so they can just click it and provide their login credentials.
Mazévo's "responsive design" enables it to automatically make the best use of the available screen area on any model of phone. And certain features that aren't available on the soon-to-be-retired mobile app are available from a browser—like the Event Book.
And to make accessing Mazévo extremely convenient, you can add a shortcut to the home screen on your phone. This 2-minute video shows you how.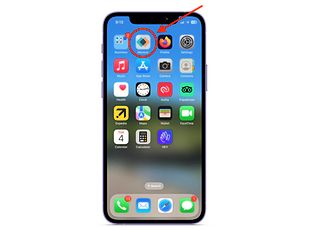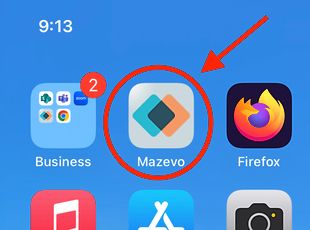 Enhancing Mazévo To Meet User Needs
People now using Mazévo from a browser on their phones give this approach rave reviews. It provides all the functionality the app does and more! We encourage you to set up your browser-based access today.
And if you aren't yet using Mazévo and want to learn more about our leading-edge, web-based event management solution, we're happy to provide a live Mazévo demo!