Upload Files with Event Requests
Great for insurance certificates, signed documents, room diagrams, and more, you can now have requesters submit files along with their request in Mazévo. This new feature is configured as an Event Question on your Mazévo request form.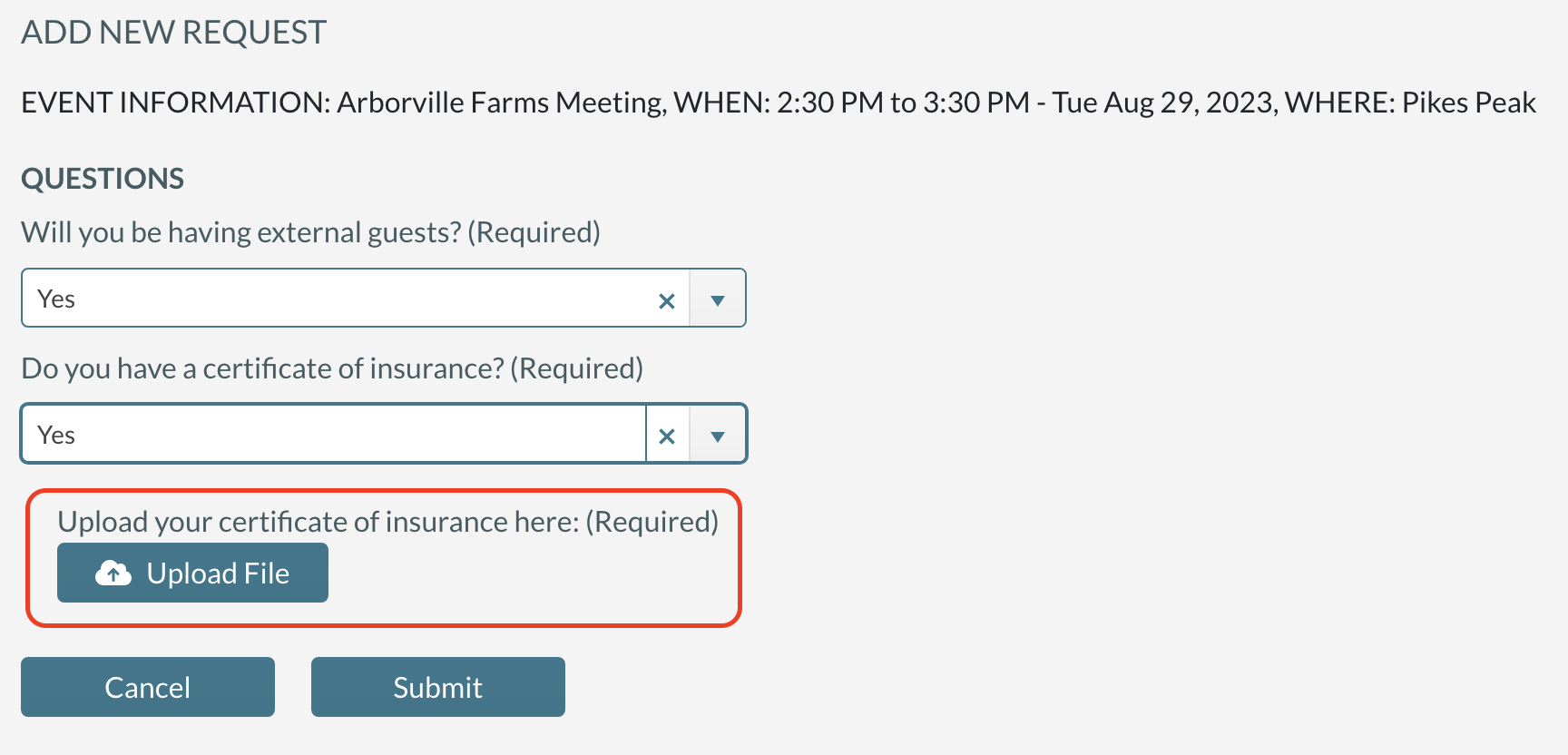 Publish Find Events Filters
The Find Events function of Mazévo is often used as an ad-hoc report writer. While you have always been able to save your filters and columns in Find Events, there was no way to email these reports automatically until now. With this update, you can subscribe to specific views in Find Events and have Mazévo email you or your staff a link to the report regularly.

Billing - Calculate Taxes based on Service Charge
Mazévo now has an option to calculate taxes on service charges.
Room Card Report - Option to Remove Header
There is a new option to remove your tenant name and logo from the header area of room cards. This will leave a blank space at the top of the page and is helpful if you have custom paper with your header that you use for printing room cards.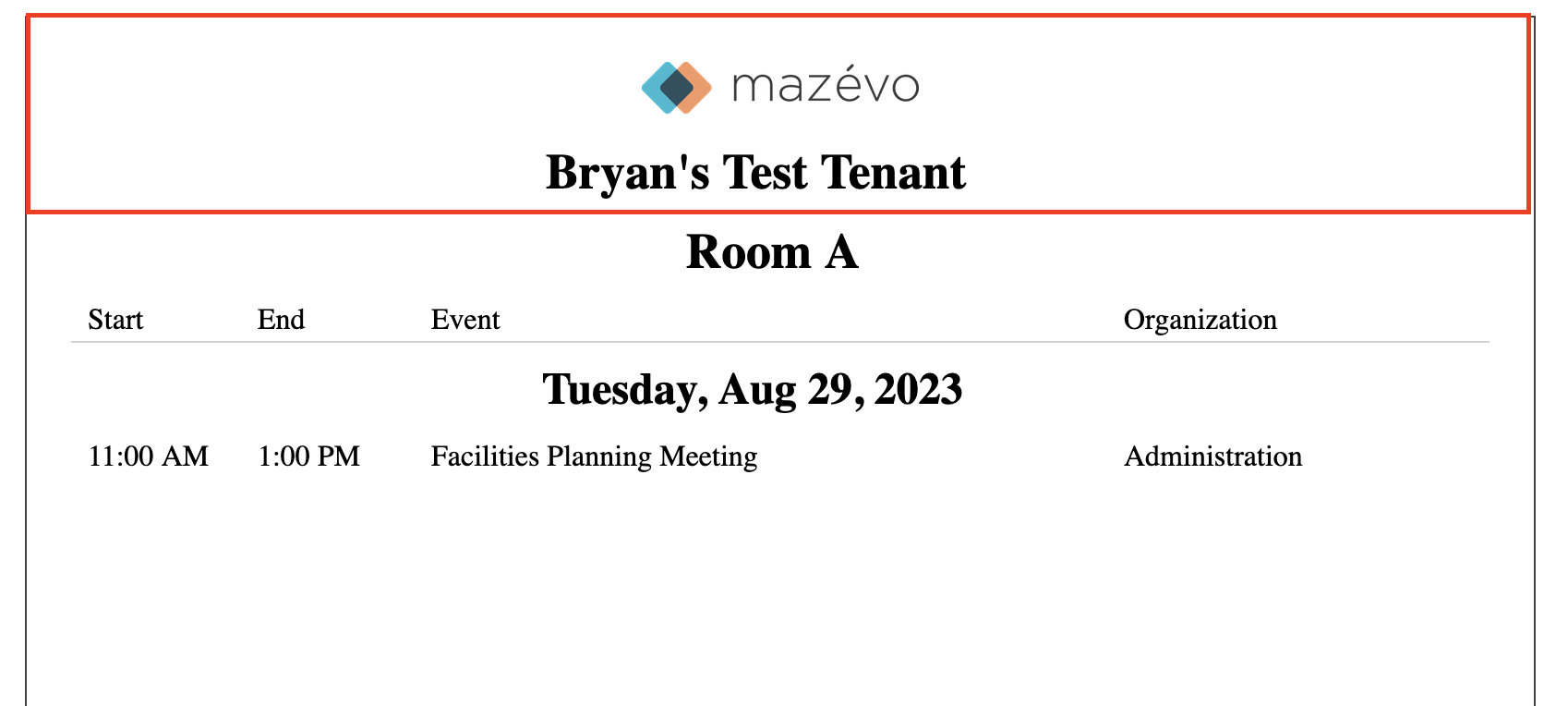 In addition, we made several other performance enhancements and accessibility improvements.
Bugs fixed
Several issues were resolved in this release, including:
Requesters were unable to select a room setup when adding a request from the book

Mazévo sometimes displayed incorrect contact information when viewing events from the event planner calendar.

We resolved an issue that would cause the reset password link to fail.