Updates to Analytical Reporting
New Monthly and Yearly Data Display
When running analytics for up to 12 months, you will now see your results detailed by month with a grand total. If you run analytics for over a year, you will see the results summarized by year. Previously you only saw the total for each item. Note that displaying revenue results will still only show the overall totals for the time period.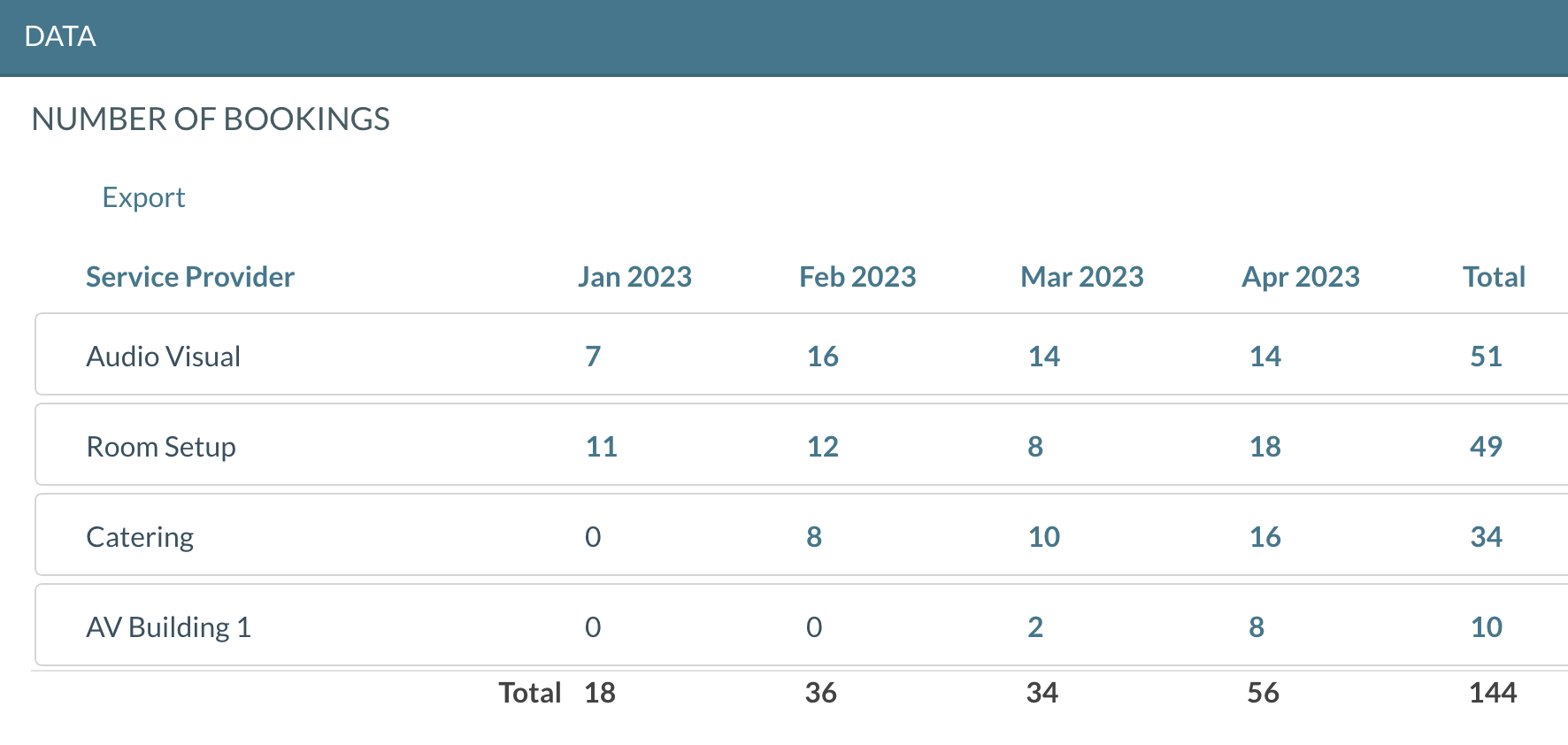 Additional Results Columns
There are now additional columns for some of the analytics reports.
Displaying room analytics now includes building.
Displaying resource analytics now includes the service provider.
Displaying organization analytics now includes organization type.
Displaying contact analytics now includes organizations.
New Analytics for Number of Events
When running analytics for organization, organization type, contact, or event origin, you will now see an option to display the results as a number of events. Previously the results were always shown as the number of bookings.
Analytics Default Date Ranges Updated
The default date ranges of today, the last seven days, and the last 14 days have been removed. This year and last year have been added.
New Option to Use Event Attendance or Setup Count
When running analytics to display total attendance, you will now see a choice for using event attendance or setup count.
Other Updates
Improvements to Setting Privacy Options on Events
We updated how events and bookings are marked as private to make it easier to understand and less confusing.
Consolidated Event List - New Publishing Option
If you use the consolidated event list report to display events across multiple Mazévo tenants, you can now publish this report.
Requester Prompted for Billing Code When Adding Requests from Book
A requester can now enter their billing code when submitting an event request from the event book.
Accessibility Updates
This update includes various improvements for those with disabilities using assistive technology.