Event Management has been around as long as people have been hosting gatherings. If you're reading this blog, you're probably familiar with event management software that simplifies the process of hosting events. But you may not know how these systems have evolved over the last 40 years into the sophisticated all-in-one platforms they are today.
If you're curious, read on!
What Is "Event Management Software"?
Event management software provides a set of features and functions that streamline and simplify managing different aspects of events.
As an events professional, you know there are many facets of events. It's not simply about booking a room for a particular date and time and inviting people to show up. Successfully coordinating an event requires that you can handle a wide variety of tasks, including:
Reserving space

Booking resources like AV equipment

Registering attendees

Scheduling services such as catering

Sending confirmations

Creating agendas

Coordinating the efforts of setup crews

Performing attendee check-in

Measuring engagement

Pricing the room and resources

Creating and tracking invoices

Processing payments

Analyzing event-related metrics
And the list goes on.
Some systems like Certain, Bizzabo, and Cvent focus more on attendee management. Others, like Mazévo, are designed to handle the facilities side of events, with functionality for:
Accepting online room requests

Booking space (and, just as importantly, preventing double bookings)

Reserving resources

Managing resource inventories

Creating event calendars

Generating operational and analytical reports
2 Approaches to Event Scheduling
There are two primary methods for scheduling events. Customers either submit requests or reserve space for themselves in self-service mode.
In a request-based environment, the scheduling system typically has functionality for receiving, storing, and processing requests. Approval must be granted before a room is booked and made unavailable to others. Educational, religious, and nonprofit entities commonly use this approach.
In a self-service setting, events are entered into the scheduling system directly or through integrations with Microsoft Outlook, Google Calendar, or a digital signage solution. Events are approved by default, provided the requested space is available. Corporations, financial services companies, and law firms often schedule their meeting and event spaces this way.
Mazévo can operate in either mode, but due to the integrations with personal calendars required in most corporate self-service settings, it's more often used by higher ed, K-12, and religious organizations.
Looking Back at the Industry's 40-Year History
If you were scheduling events prior to the 1980s, you almost certainly used a large notebook or ledger and a pencil. (Hence, the phrase "I'll pencil you in"!) Scheduling books still exist today, but you won't find them being used in any venue that has even moderate event volumes.
That's because as computers got faster and more affordable in the 1980s, people realized they could be used for reserving rooms and tracking related activities. A computerized approach to event management provides many benefits, including automated searching, double-booking prevention, customer information storage, etc.
One of the first successful commercial event management programs was called, not surprisingly, the Event Management System (EMS). The product was developed for the student center at a large higher education institution in Colorado by a young Dean Evans. He went on to create a company to enhance the system and sell it to customers in several industries.
What the Heck Is DOS?
The initial version of EMS ran exclusively on Wang computers. A very advanced system at the time, the EMS of yesteryear (like all software at the time) would seem "clunky" to a user today. But it was the "Cadillac" of event management systems and a revolutionary solution for event scheduling departments.
Over the years EMS was rewritten and ported to various operating systems including Unix and DOS (Disk Operating System) until finally ending up on Windows in the mid-1990s. There were several other players in the event management software game, as well—names like Welber, RESS, Ungerboeck, and FASTbook by Event Software
Many systems were developed for a particular industry. For example, Schedule25 by CollegeNet (Universal Algorithms) was unique in focusing on academic scheduling rather than meetings and events. And Delphi by Newmarket International was designed for use in hotels and conference centers.
Soon, however, scheduling software companies (including EMS) realized that they could expand their target market by designing features so that they worked well across many industries.
The Shift to Enterprise-Wide Scheduling
As the so-called dot-com era arrived, large corporations began deploying scheduling software even more widely—both to different departments and across dispersed geographies. Scheduling solutions were now truly global in scope.
The "Big 4" accounting firms, banks, and law firms were among the first to embrace the enterprise-wide use of event management software. EMS was an early leader in this area, along with Agilquest and Condeco.
A similar shift to campus-wide scheduling occurred at this time, with providers like CollegeNet, and Ad Astra offering solutions that incorporated scheduling features for both academic and non-academic scheduling. While those two came at it from an academic starting point, EMS also evolved into a campus-wide solution around this time (2006), but starting from a meetings and events focus and adding class scheduling capabilities.
Industry Consolidation
Another shift in the event management software industry was consolidation. Recognizing that scheduling software would only grow in importance in the years and decades ahead, many companies acquired others, changed names, etc. It's a tangled web of several products and transactions, but some of the highlights include:
Meeting Maker purchased CEO Software and its Scheduler Plus

Meeting Maker purchased RedESoft and its Resource Scheduler

Forgent Networks Purchases Network Simplicity and it's Meeting Room Manager (MRM) product

Forgent Networks changes its name to Asure Software

Meeting Maker acquired PeopleCube.

Asure Software bought PeopleCube.

FM Systems acquires Asure's scheduling and workspace management software
Along the way, Dean Evans sold EMS and took a much-needed break from the industry.
The New Frontier: Life Is Better in the Cloud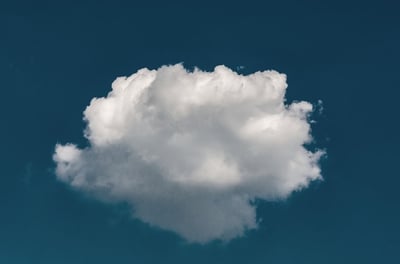 Scheduling software, like all software, began as computer programs installed on user machines ("client" computers) and servers. That approach gave everyone access to a centralized database on the server.
The downside to client-server architecture was that each time a company released an enhanced version of its software, its customers had to upgrade the software on all of their computers. Needless to say, this was a very labor-intensive process. There were other drawbacks, as well, but soon things would start looking up—to "the cloud" specifically!
Cloud computing leverages collections of large, powerful servers (server "farms") to provide computing and storage capabilities. Software providers and their customers can take advantage of these capabilities to eliminate the need for in-house servers.
Cloud-based systems also don't require that users' computers have any software loaded on them. You simply access the system and its associated database "out there" from wherever you are. And when a provider publishes software updates, you have seamless access to the new features the next time you log in.
CollegeNet was an early and successful adopter of cloud architecture. But the race to develop SaaS (software-as-a-service) scheduling offerings didn't always end well.
During the dot com bubble a company called Critical Path acquired another called Amplitude Software, they ended up in legal trouble and sold their technology to Peregrine Systems, which also ran into legal issues and ultimately sold to IBM. Things got so ugly that several executives involved went to jail!
A Cloud-Native Offering
A common approach scheduling software companies used to add cloud-based functionality to their products (and cash in on the buzz around the cloud) was the "bolt-on" method. Essentially, they attached minimal web-capable features to aging client-server frameworks. The result was, as you'd expect, not great.

Meanwhile, rested and refreshed, Dean saw the need for a scheduling system built from the ground up to leverage the power of the cloud fully. Mazévo was developed and launched in 2019 as a 100% cloud-native application that uses the most advanced cloud-computing capabilities.
But our solution is more than just technologically advanced. It capitalizes on our team's deep event management expertise and includes the functionality users need most in a highly intuitive interface.
The result? A scheduling solution that involves no software installation and minimal IT assistance, can be activated essentially instantly, and requires little training. Consequently, users can be productive in hours or days rather than weeks or months. And Mazévo is designed with accessibility in mind to minimize the barriers to using it for those with disabilities.
We also make it easy to switch from other systems and continually enhance Mazévo with features that users benefit from the next time they access the system. Plus, the Mazévo mobile app enables team members to use the system effectively from wherever they are.
And finally, our team provides attentive customer service to ensure customers get everything they need from Mazévo.
Creating Happy Users and Satisfied Customers for 4 Decades (and Counting!)
It would be an understatement to say that event management software has come a long way since the 1980s. The early systems would be almost unrecognizable to users today.
Our goal is to continue to push the boundaries so that Mazévo users decades from now have the same perspective on our current solution.
The way we look at it, comments like, "Can you imagine what it would've been like to use that system?" aren't insults but a testament to our ongoing commitment to providing the best scheduling solutions possible.