College and university student centers are essential to campus life. They provide space for a wide variety of activities, from educational to extracurricular, and are used by students, faculty, staff, and the general public.
For students, in particular, they serve as a "living room" where they can relax, unwind, and get to know their peers outside of the classroom. Most former students can tell stories about great times they had at their school's student center.
However, while the goal of a student center's scheduling and operations teams is to create a calm, stress-free environment, managing this type of facility can be stressful without the right scheduling solution.
Benefits of Using a Student Center Event Management System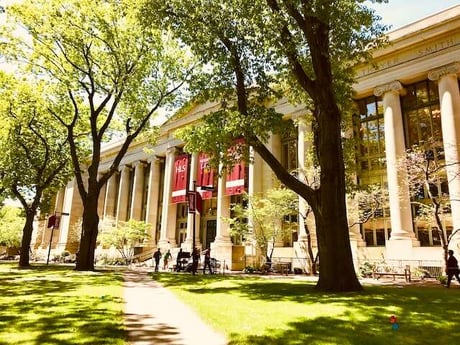 Using an event management system makes a scheduling department's job much easier. As a result, they have more time and energy to focus on creating an exceptional visitor experience. An advanced meeting and event scheduling system offers many benefits, including that it:
Automatically prevents double bookings and the difficulties that come with them

Enables you to accept requests online, which is an advantage for your team and customers

Lets you book space and manage services like catering and AV from a single system

Empowers team members to get the information they need on their mobile device wherever they are
Why Mazévo Is the Best Event Management System
Mazevo was designed—and is continually enhanced—by looking at student center operations from the scheduling department's perspective. Consequently, it has the functionality scheduling pros need and a logical, intuitive interface.
Organizations that use Mazévo to manage student centers and a wide variety of other facility types find that:
System users require very little training or guidance and can get productive quickly.

Teams love its cloud-based (or "cloud-native") design, which means there's no software to install and makes the system accessible from Macs, PCs, and mobile devices.

They get attentive support and excellent customer service from people who genuinely care. As a result, they're confident issues will be resolved quickly and questions on maximizing their benefits from the system will be answered promptly.
What To Look for in Student Center Event Management Software
There are many event management systems on the market. However, most were developed decades ago and are "showing their age." New functionality has been added through the years in ways that have created clunky, complex systems that force users into awkward, time-consuming scheduling processes. And when they run into problems with these systems, valuable time is wasted as they wait for assistance, which often consists of "canned" answers that really don't address the issue.
What you should look for in student center event management software is an advanced, flexible solution with the functions needed in your environment and at an affordable price. You should also work with a company that makes it easy to switch from your old scheduling software—like the way we can quickly convert data from an EMS system to minimize your downtime.
And finally, you should look for a company that's happy to give you a free demo of their solution and is transparent in talking about what it does and how it does it.
Check Out the Best Event Management System for Student Centers
How would Mazévo's functionality help you handle your scheduling processes more efficiently and effectively and enable you to provide an outstanding customer experience for student center visitors? Find out in a live, online demo customized to your requirements.
Whether your organization is ready to move to a new scheduling solution soon or is looking ahead to a change at some point down the road, it's critical to know your options. Schedule a session today!